Gómez Noya will swim in Caranza in the Galician Championship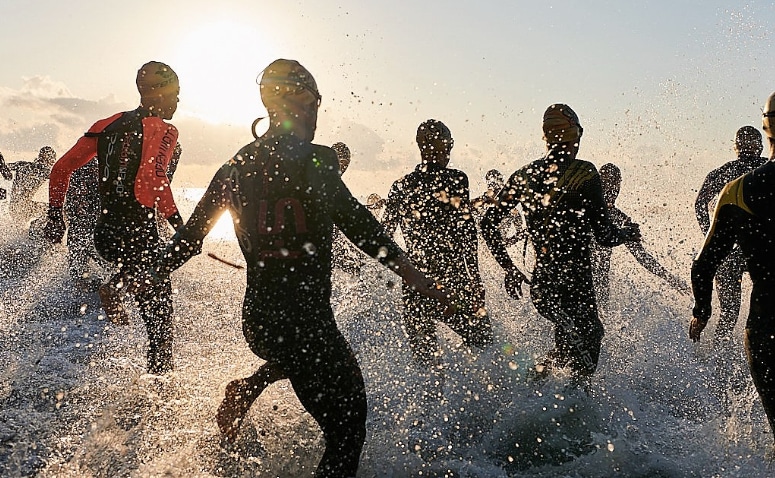 The Galician Absolute and Junior Swimming Championship was presented, which will be held in the pool of the Javier Gómez Noya de Caranza Sports Complex on December 28, 29 and 30, in the morning and afternoon.
The president of the Galician Swimming Federation (FEGAN), Carlos Touriño, and José Luis Bouza, head of the Ferrol Swimming Club, the event's organizing entity, participated in the launch of this championship sponsored by the Municipal Sports Board of the Concello de ferrol.
In this event, the main Galician swimming clubs will meet, 24 teams that will contribute a total of 350 swimmers to the competition.
"Beyond strictly sporting, this swimming championship will also have a positive impact on hotels, cafeterias and shops in the city", noted the head of the Sports area, Susana Martínez, who added that "From the Council we consider that sports promotion has a very close relationship with tourism."
Susana Martínez congratulated the Ferrol Swimming Club for its designation by the Galician Swimming Federation as organizer of this competition, understanding it as "A highly deserved recognition of the work that has been carried out over the last few years, so that some doubt this edition will be a success of organization and sporting successes".
The Sports Minister highlighted the participation of Javier Gómez Noya, which will compete for the Ferrol Swimming Club in four tests and which constitutes "another attraction of this championship". The event will also have the presence of outstanding swimmers such as Bea Gómez, gold in the Junior World Championship in the 200 IM modality, and María Vilas, junior European champion.
Finally, José Luis Bouza, from the Ferrol Swimming Club, thanked the Department of Sports for its collaboration with the entity and with the organization of this junior and absolute Galician championship. Regarding the participation, he indicated the important presence of swimmers from the region, around 60 between the Marina, the Náutico de Narón and the Ferrol Swimming.
Source: Cope