Gómez Noya puts an end to the season in Dallas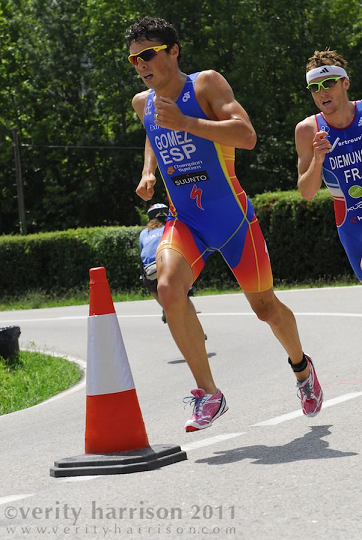 On Sunday, October 2, Javier Gómez Noya will compete in his last triathlon of 2011. It will be in Dallas, scene of the final of the Lifetime Fitness Triathlon Series http://www.racetothetoyotacup.com/ a circuit endowed with important prizes, both in cash and materials (both winners get a Toyota car). The distance is the Olympic one (1'5-40-10) but with the difference that in the cycling section you cannot go on a wheel; it is the usual in medium and long distance, but in the USA it is still maintained in shorter tests.
It will be the only triathlon to compete in this format in 2011, for which he will use the specific Specializez Shiv time trial bike instead of the usual road bike. In 2010 Javi was already in the final of that circuit, then in Los Angeles, finishing 2nd in front of triathletes accustomed to this regulation. On Thursday he flew to that country accompanied by his coach Omar González and was excited about the challenge: "I recognize that I like to compete with these regulations from time to time and I hope to do well. I have nothing to lose against those who play the classification of the circuit, hence I can do it to the top without pressure, unlike the World Cup events. I know many of the rivals because they have participated in World Cups and World Cups, but there are also others who only dedicate themselves to the circuit in that country and ride their bikes very strong ".
On the same Sunday they will fly to Hawaii to spend the whole week at the Ironman venue that will be held on Saturday 8, invited by their sponsor Specialized, a brand that will present the latest version of its bike for triathlon and time trial, the Shiv. "I am looking forward to going to Hawaii; I've been swallowing videos and photos since I was a child, I know the journey by heart. Living it is going to be exciting, but I want to make it clear that this does not mean that I will compete there in the short or medium term. Sure I would like to do it sometime, but for now my goal is still the Olympic distance".