Gómez Noya "I complied, I did my job"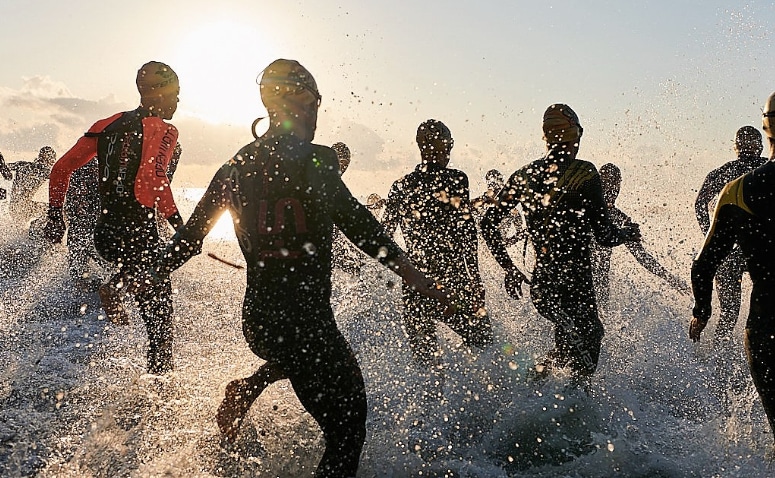 The way to face two triathlons in less than 24 hours is 'with effort, with professionalism. He wanted to be here in Vigo and yesterday he had an unavoidable commitment in France.
These efforts are costing more and more. But I gave up here, I did my job'. Because Javier Gómez Noya knows that competing is his job and he gives himself up. And, by the way, he has parallel joys like that 'the second and third were from my team, a great day for Fluvial'.
Obviously, the man from Ferrol admits that 'it wasn't fresh. I had a hard time getting into the test. Later, in the foot race, both Jesús and I did a good job in the relay. In the end I took the victory but Fluvial took all three podium places. I don't know if it is historical but it is very important. A few years ago it was unthinkable that a Galician team would be at the top of the podium'.
The only small shadow yesterday was the final penalty 'for positioning the bike in a way the judges didn't like. At an international level there are some rules, you arrive here and there are others... What I am not going to do is study the regulations all day. There are nonsense, rules that you don't understand well and then there are blows and things in the water that are not penalized. But hey, that's not my job, my job is to run and next time I know how I have to leave the bike'.
The fact of facing two appointments in such a row is not new for Gómez Noya: 'I even did six in a row on the Iron Tour in 2005 or 2006. It's a regular climb and I arrived quite tired. It's not an excuse. I have to compete and that's what I did'.
Finally, the man from Ferrol wanted to thank the admired fans of Vigo for their support and recalled that 'the first time I competed in Vigo in 98 it was one of my first triathlons, I don't know if it was the second or the third, and the route was very similar also. It's beautiful, everything that is competing in Galicia is always a source of pride'.
Now, he has some 'commitment' left in the US, but he will not go to the Gijón Duathlon World Cup: 'You have to know how to listen to your body'.
Source: atlantico.net