Gómez Noya is still the number 1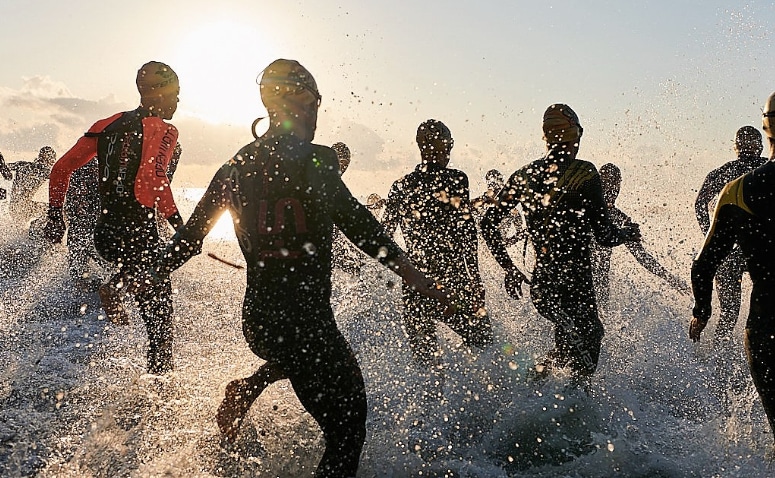 Alistair Brownlee won the track that will star in the competition at the London 2012 Olympic Games with a time of 1:50:09
Javier Gómez Noya has managed to retain the leadership of the Triathlon World Cup after finishing fourth in the fifth round of the World Series, held in London, in a test in which the British man has won Alistair Brownlee, his main rival for the title.
The eldest of the Brownlees won the track that will star in the competition at the London 2012 Olympic Games with a time of 1:50:09, ahead of Russian Alexander Brukhankov, 25 seconds behind, and his little brother, Jonathan Brownlee. , to 55.
However, a fourth position was enough for the triathlete from Ferrol to continue leading the World Cup classification with 2660 points, compared to 2490 for Alistair and 2403 for Brukhankov, who rises to third position after the debacle of the British William Clarke, who is now seventh.
For his part, the Galician Iván Raña, world and European champion in 2002, finished in 21st position after marching the entire race in the top positions. The other Spaniard in the test, the Balearic Mario Mola, he was forced to withdraw.
The rain and a temperature close to 20º welcomed the participants in 'The Serpentine', in Hyde Park, which saw the start of a test in which the athlete from Ferrol came out to defend his position of privilege against the Brownlee brothers.
Gómez Noya: "I couldn't react to Brownlee's start"
The Spanish triathlete Javier Gómez Noya commented that he could not react "to Alistair's start", after finishing fourth in the fifth scoring event of the World Series, a result that is worth him to maintain the overall leadership of the Championship.
"Alistair's (Browlee) start caught me in the middle of the pack and I couldn't react, but since we kept them several kilometers to about 15 seconds I didn't worry. Then, when Raña arrived, they escaped us because there was conformism and it seemed that they considered it impossible to win against Alistair ", he assured in statements provided by his press service.
Regarding the remainder of the championship, the triathlete was optimistic because he has put his discomfort aside. "I have run without the problems of the previous triathlons and that gives me morale for the two remaining appointments in Lausanne and Beijing," he said.
CLASSIFICATION OF THE EVIDENCE.

 1 Alistair Brownlee (GBR) 01: 50: 09.
 2 Alexander Bryukhankov (RUS) to 25.
 3 Jonathan Brownlee (GBR) 55.
 4. JAVIER GOMEZ NOYA (ESP) 01:07.
 5 Steffen Justus (GER) 01: 16.
 6 Laurent Vidal (FRA) 01: 18.
 7 David Hauss (FRA) 01: 23.
 8 Brad Kahlefeldt (AUS) 01: 31.
 9 Sven Riederer (SUI) 01: 32.
 10 Vincent Luis (FRA) mt
Source: brand