Gómez Noya works her weak point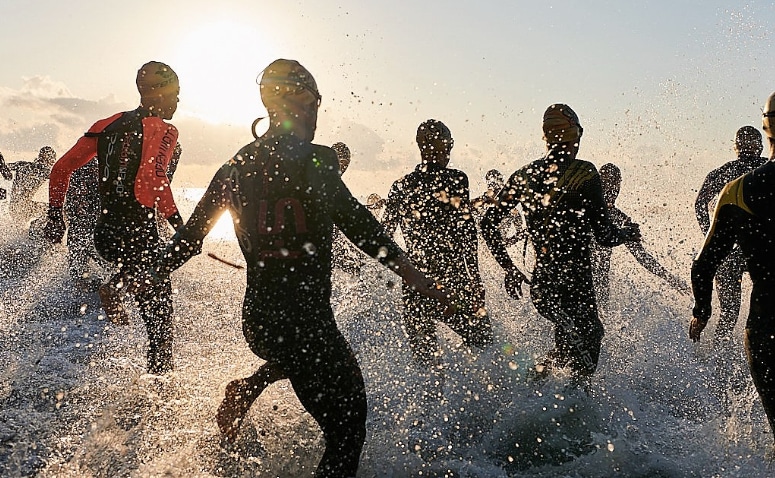 Javier Gómez Noya lives with his mind set on London, the place where in eight months he will try to achieve Olympic glory that physical problems denied him in Beijing.
The Galician triathlete is carrying out a particularly meticulous set-up that aims to refine even the smallest detail. It is hard to think that after so many years in the elite there are still issues to improve and that is what he is dedicating himself to at the moment.
The man from Ferrol has just finished a three-week training session at the Playitas sports complex in Fuerteventura, a period in which he has mainly devoted his time to promoting work in swimming.
Their coach, Omar González, is fully satisfied with this first phase of the Olympic season in a place where they feel particularly comfortable: "We have fulfilled everything we had planned, some 40.000 meters each week, even swimming double session some days. Pedro Miguel Reig's company has been very important for Javi to express himself.
I am convinced that Javi is in one of the best moments of his life in the water and I hope he proves it by beating his mark of 1.500 in the Galician championships". Javier will compete in them from December 28 to 30 in Ferrol, in 200, 400, 800 and 1500 freestyle meters; The objective is to lower that mark of 15:42 in the distance equivalent to that of the Olympic triathlon.
For this, the previous days he will do the typical specific set-up of swimmers. In the segment that Gómez Noya dominates the least, he wants to be at the best level, largely to avoid an unpleasant surprise in London at the first opportunity, since the Brownlees, the Galician's great rivals, are exceptional swimmers.
In Fuerteventura the cycling and walking sessions have been paced, without forcing, to accumulate kilometers. Some bike outings were with the professionals from Rabobank -a team concentrated in Playitas- something that Gómez Noya has loved: "It has been a luxury riding with them; Although they have not gone strong, you learn from how they go in a group and use the developments. I have also gotten along very well with the Spaniards Luis León, Gárate and Barredo. They even came to see me in the pool in the afternoons and they have asked me a lot about the way triathletes train".
Source: farodevigo.es