Gómez Noya returns to the American circuit in Dallas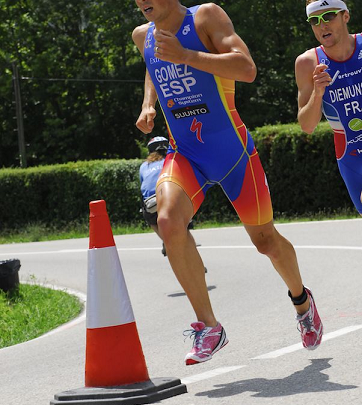 The ferrolano returns to the Life Time Series to compete in the US Open on October 2
A global triathlon icon, Javier Gómez Noya returns to the Americas once his season in the International Federation (ITU) World Championship has ended. After some commitments this weekend in Spain, he travels to the United States to compete in the closing of the Life Time Series, the North American circuit. The two-time world champion will participate on October 2 at the US Open in Dallas.
Recently proclaimed champion of Spain for the fourth time, Gómez Noya fulfills these days with two commitments in Spain. Yesterday he opened the store in Madrid of the American multinational Specialized, his bicycle sponsor, and today he attends another event at the Water Sports Center in Calella, where he participated in a two-week concentration shortly before traveling to the World Cup final in Beijing .
Back in Pontevedra, Gómez Noya will train for a few days with a view to the Dallas test. The Ferrol will travel on Thursday, September 29, and will compete three days later in Texas. He will participate in a US Open that closes the Life Time Series, the North American circuit, in which he has no points for now.
It is not the first time that Gómez Noya has competed in the United States. In addition to the Des Moines (Iowa) events that were part of the ITU calendar, he also participated twice in the Los Angeles triathlon, where he was first in 2009 and second in 2010. When he planned to compete in the prestigious event from Dallas, fell ill.
Triathlon events in the United States do not follow ITU standards. One of its singularities is that the participants cannot ride a wheel in the cycling sector. After the appointment in Dallas, the Ferrol will be invited to Hawaii to witness the Iron Man as a spectator. Afterwards, he doubts whether to go to a World Cup appointment in Tongyeong (South Korea) or fulfill other commitments.
Source: lavozdegalicia.es