Gómez Noya and María Pujol proclaim themselves champions of Spain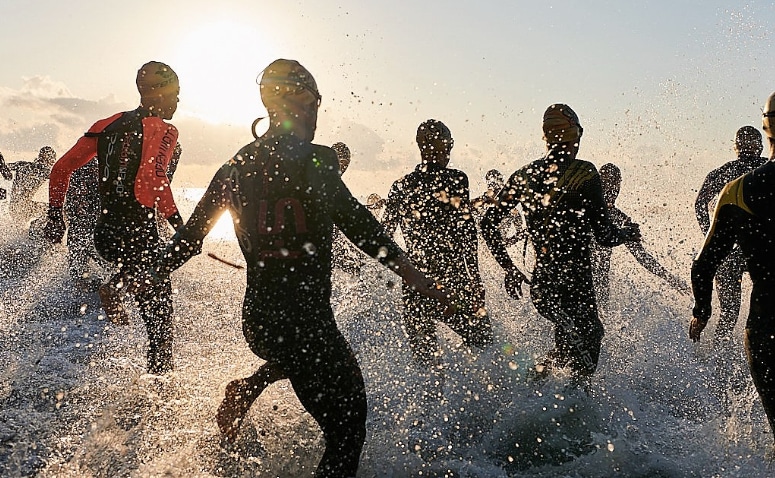 Javier Gómez Noya completed a successful weekend in his preparation for the world series in Madrid and the European triathlon championship that will take place in June and was proclaimed champion of Spain in sprint triathlon in the test held in A Coruña, where María Pujol met prevailed in the female category.
The Ferrol triathlete did not fail in his land, where this Saturday he won the Spanish relay triathlon championship with his two teammates from the Ciudad de Lugo Fluvial and today he was the fastest in the sprint modality. Gómez Noya was the best in the three parts of the route that the organization proposed in the area of ​​the Riazor beach and the promenade, with 750 meters of swimming, 20 kilometers of cycling and 5 kilometers of running.
The Galician invested a time of 55 minutes and 41 seconds in completing the test and crossed the finish line with more than a minute advantage over the second classified, also from the City of Lugo Fluvial, Jesús Gomar, who set a time of 56 minutes and 58 seconds, four seconds less than the third, Jorge Naranjo. In the women's category, María Pujol, from the Andalusian Aquaslava-Deporinter, counteracted the time she set in swimming in the kilometers on the bicycle and the run and was proclaimed champion of Spain with a time of 1 hours 8 minutes and 10 seconds.
The women's event was very even and the fastest swimmer, Carolina Routier, from the CTOA, who lost her advantage on the bicycle, came just 16 seconds behind the winner, while Anna Godoy, from Club Natació Barcelona crossed the finish line only three seconds after the runner-up.
Source: brand