Gómez Noya and Marta Jiménez, the best trialetas of Galicia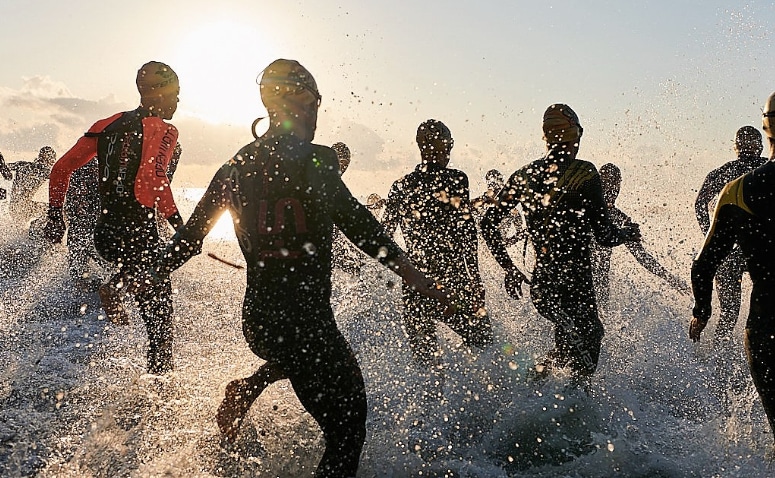 The triathlete Javier Gómez Noya received the award for the best absolute triathlete in Galicia in the thirteenth edition of the Gala of the Galician Federation of Modern Triathlon and Pentathlon, which took place yesterday afternoon in the Narón City Hall auditorium.
In the final vote, Gómez Noya surpassed Iván Raña, who was the other finalist. In women, the highest award went to Marta Jiménez Jiménez, who surpassed her partner from the Cidade de Lugo Fluvial Estefanía Domínguez in the final vote. The award for the best promise went to Diana Cotón, from the Cidade de Lugo Fluvial, while in men the award went to Antonio Serrat.
In modern pentathlon, the prize for the best promise went to Aroa Freije and Raúl Blanco, and the absolute best athlete in this modality was Cristóbal Rodríguez.
The Cidade de Lugo Fluvial was awarded as the best Galician triathlon club, José Antonio Barreiro received the award for the best judge, while Lorena García was chosen as the best coach. One of the most interesting moments of the gala was the presentation to Iván Raña of the award for a sports career. This award was also going to be given to Pilar Hidalgo, although in the end she was unable to travel from Barcelona due to flight problems.
In addition, the councils of Pontevedra, Vilalba and Tomiño were awarded for their support of this sport.
Javier Gómez Noya was proud and pointed out that it is an honor to receive this award, which he wanted to share with all the triathletes and especially "with Iván Raña, whom I have next to and who was a mirror for me, for which I want to share with him this award," he said.
Paco Villanueva, the president of the Galician Triathlon Federation, complained that there was no sports representative from the Xunta, although they had been invited. He criticized the aid to other federations while triathlon remains on the sidelines, despite having two triathletes already classified for London 2012. He also lamented the difficult economic situation of his federation. "We would be fine if they didn't owe us 80.000 euros," he asserted.
Source: lavozdegalicia.es