Gonzalo Fuentes and Laura Gómez Duathlon Champions of Spain MD 2022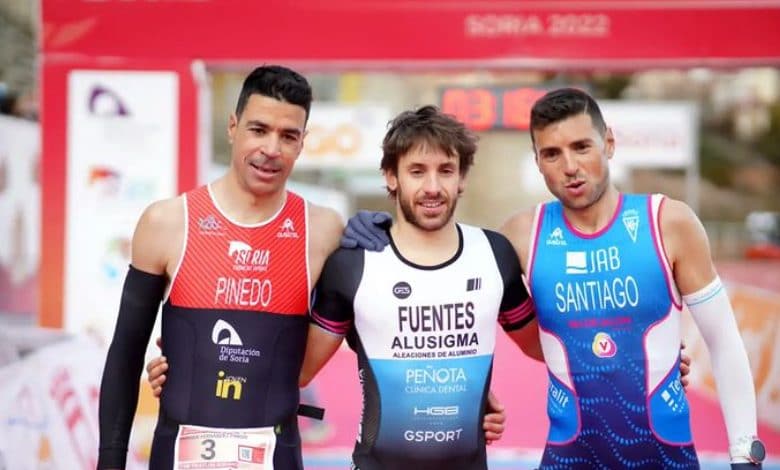 Today it has been disputed in Soria the Spanish Duathlon MD Championship in the CAEP Soria stadium as the epicenter of the event.
The race circuits will be located in the surroundings, the cycling circuit of 13 kilometers and (with 5 five laps) will end in the stadium.
The transition and finish line have been inside where the public has been able to have been able to do a good part of the competition from the stands.
The victory in the men's event has been for Gonzalo Fuentes followed by Enrique Fernandez Pinedo second and Camilo Santiago occupying the third position.
In the women's test the victory was for Laura Gomez followed by María Varo and by Enara Oronoz third.
More information shortly