Triathlon News
Gurutze Frades second and Saleta Castro fifth in the Ironman Malasya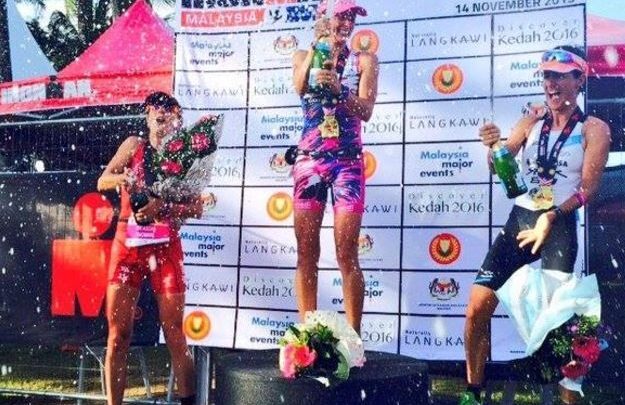 Gurutze Frades finished second in the Ironman Malasya
Gurutze Frades finish second in the Ironman Malasya and Saleta Castro fifth, which becomes one of the best results of 2 Spanish PROs in an Ironman, and possibly the best result of 2 female national pros in an Ironman outside of Spain. It would be necessary to go back to Lanzarote 2003 where Maribel Blanco was 1ª and Ingrid Sala 6ª to see a similar result.
At 7: 10 in the morning with the first rays of sunlight in Langkawi, the PROs men were leaving a new edition of IM Malaysia. Two minutes later the 28 PROs women did it, a very high figure for an IM where the 20 PROs are rarely exceeded. At the time of the start there was 28ºC and a humidity of more than 70%, so as we announced in the previous one, it was going to be a very hard race due to the heat and humidity.
Swimming is done without wetsuit, in a completely flat sea like an oil raft and most PROS opt for the wetsuit. After 3,8km of swimming the Czech Lucie Zelenkona is the first to reach T1 with a time of 54'40 '' and after her in second position a sensational Saleta Castro in 58'24. Third is the Japanese Keiko Tanakata 30 '' from Saleta. For her part, the main favorite, the German Diana Riesler, reaches T1 with a time of 59'35 '' in 9th position. Further back with a time of 1h3'55 '' the Guru Frades swim ends in 18th place.
Later in the cycling sector the winner in Lanzarote, the German Diana Riesler begins to climb, and around km 40 she becomes leader and begins to increase the difference over the rest ... except for the American Sara Crowley who endures with Riesler up to km 140, where Diana puts one more gear to reach T2 with a cycling time of 5h2'38 ''.
In the last 40 km Diana manages to lead in 5 'her pursuer, Crowley who is second in T2. For its part, Saleta has been carrying out a large cycling segment of cycling, being the 3rd largest part of the sector until in the final kilometers it is overtaken by Natascha Bodman and Kate Bevilaqua. For his part, Guru Frades goes up positions reaching T2 8th ... more than 20 'from the second.
The marathon is the judge of the ironman, very hot and humid, Riesler remains firm in the lead running at rates between 4'45 '' and 4'55 '' until the half marathon, where the pace already drops to 5 'per km. On the other hand Crowley collapses and loses many positions. The 3rd in the T2 Natascha Bodman endures at sub 5 'pace the km for the first 10 kilometers but also little by little the effort on the bike is taking its toll… the heat and humidity.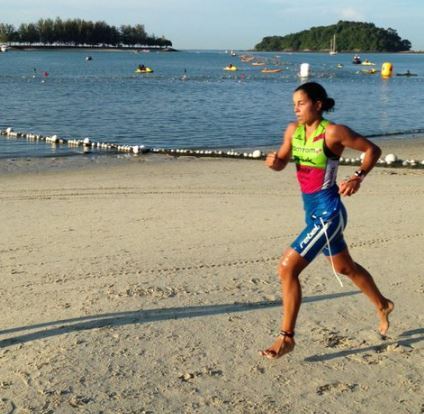 The rest of the triathletes, Bevilaqua, Saleta and Fleming run very evenly, doing the first part of the marathon at rates of around 5 'per km. As you can see the competition is a real hell, although most are running with a lot of head to avoid exploding ... although the hardness of the test does not allow them to go faster either ... Except for the four-time champion of Spain in LD, as if with her it was not the thing, a great comeback begins, "nailing times" throughout the marathon around 4'35 '' per km. For the pass at km 35 Guru Frades is 2nd and Saleta Castro 5th
Finally the German Diana Reisler got the victory with a final time of 9: 37: 06 second in second position by Gurutze Frades (09: 49: 09). third place went to Natascha Badmann (9: 54: 07), A great Saleta Castro I finish fifth by completing the test in 10: 00: 23
Photo: ironman / @ jaimevigaray