Gurutze Frades fifth at IRONMAN Tulsa and qualified for Kona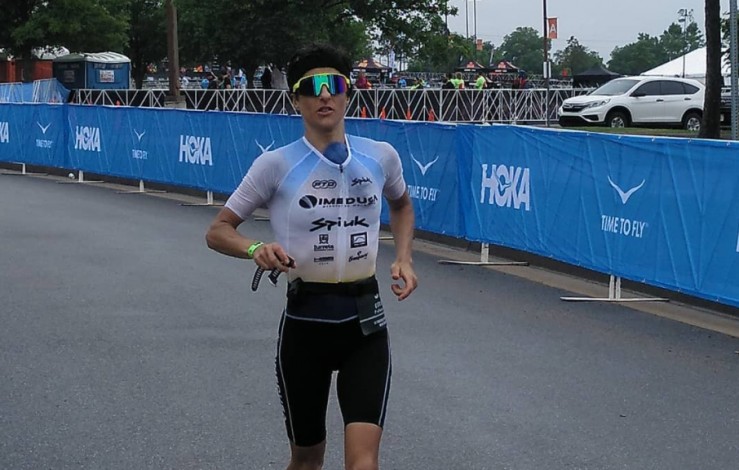 Today the IRONMAN Tulsa which has also been the North American distance championship.
The competition featured two world champions who, in addition to being the favorites, fulfilled the predictions and won.
Patrick Lange winner in the men's event
In the male category Patrick Lange has been the best with a time of 7:45:22 followed by Jan Van Berkel (07:50:58) and Daniel Baekkegard (7:52:59)
Daniela Ryf dominates the women's event
In the female category the victory has been for Daniela Ryf with a time of 08:40:34, who dominated the race, followed by Katrina Matthews (08:45:35) and Skye Moench (08:47:45) in third position.
A great Gurutze Frades, get the slot for Kona
As for the Gurutze Frades has made a magnificent competition. In the water he started 14th at 9:41, on the bike he climbed positions to get off in T2 8th at 33 'and in the foot race he continued to climb to finally get the final fifth place with a time of 9:02:19.
The second half in the marathon
With a marathon in 02:52:53 she has achieved the second best time of the test behind Katrina Matthews who has done 02:49:49
These have been his career times
Swimming: 01: 00: 42
Biking: 05: 03: 34
Race on foot: 2:52:53
Male classification
| | | | |
| --- | --- | --- | --- |
| Post | Triathlete | Marathon Time | Final time |
| 1 | Patrick Lange | 02:36:46 | 07:45:22 |
| 2 | Jan Van Berkel | 02:39:05 | 07:50:58 |
| 3 | Daniel Baekkegard | 02:44:35 | 07:52:59 |
| 4 | Denis Chevrot | 02:36:03 | 07:54:27 |
| 5 | Bart Aernouts | 02:43:21 | 07:55:13 |
| 6 | Joe Skipper | 02:45:38 | 07:57:40 |
| 7 | Florian Angert | 02:50:16 | 07:58:17 |
| 8 | Andy Potts | 02:46:13 | 07:59:55 |
| 9 | Samuel Huerzeler | 02:50:33 | 08:02:52 |
| 10 | Mauricio Mendez-Cruz | 02:42:36 | 08:04:09 |
| 11 | David Plese | 02:44:51 | 08:07:03 |
Female classification
| | | | | |
| --- | --- | --- | --- | --- |
| Post | triatelta | Marathon Time | Final time | Difference |
| 1 | Daniela Ryf | 03:04:55 | 08:40:34 | — |
| 2 | Katrina matthews | 02:49:49 | 08:45:35 | + 05: 01.11 |
| 3 | Skye Moench | 02:56:57 | 08:47:45 | + 07: 11.77 |
| 4 | Heather Jackson | 02:59:45 | 08:57:58 | + 17: 24.67 |
| 5 | Gurutze Frades Larralde | 02:52:53 | 09:02:19 | + 21: 45.93 |