Talk between Norwegians, Iden to Blummenfelt, "Don't worry, IRONMAN is easy"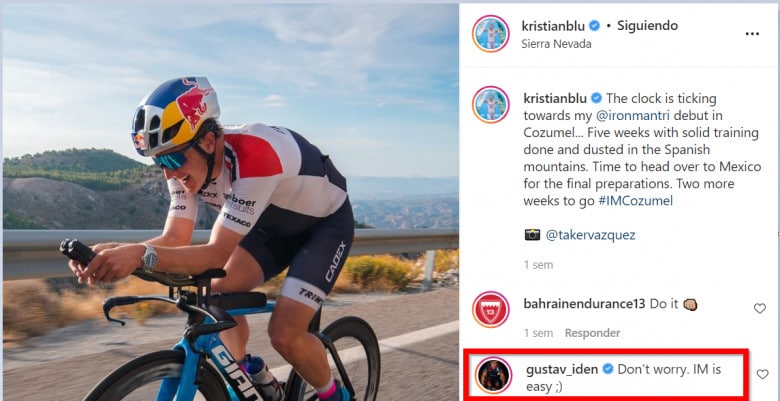 Norwegian triathlete Kristian Blummenfelt will participate this weekend in the IRONMAN Cozumel where it will debut in the distance.
After a great season where he has achieved the Olympic and world title, he comes to the test wanting to do his best.
Another Norwegian, Gustav Iden, double world champion IRONMNAN 70.3 debuted 2 weeks ago in the distance getting the victory in a spectacular time of 7:42:57 in Florida.
Iden, showing his humor, responded to his compatriot in a post on Istagram where he commented on his preparation for Cozumel
"Don't worry. IM is easy;) "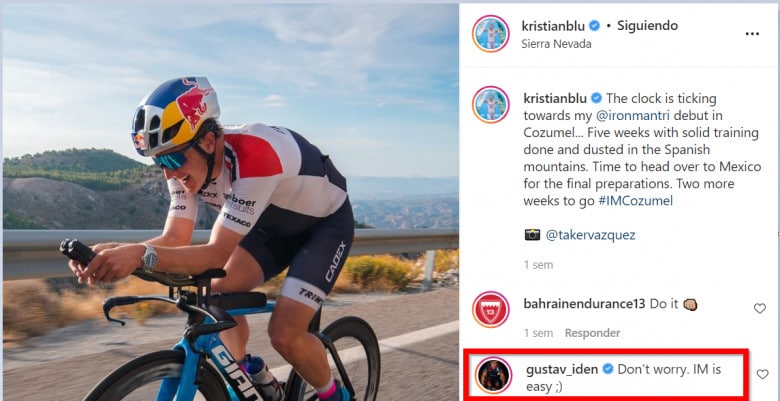 Blumemnfelt has recently been in our country training with consistent workouts such as the climb to Sierra Nevada running in less than 2 and a half hours.
The IRONMAN Cozumel will be held on November 21 and will have a great lineup of professionals such as Cameron Wurf, Michael Weiis, Ruidi Wild, Sebastian Kienle, Emilio Aguayo, Patrick Nilson or Blummenfelt among others.