Gustav Iden wins IRONMAN Kona in his debut and becomes the second youngest winner to do so
He has also achieved the record of the test and the marathon.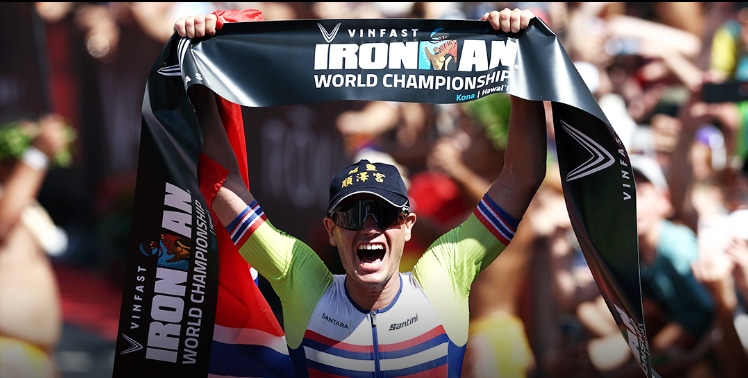 Tonight we have seen how the 26-year-old Norwegian Gustav Iden has made history in the world of IRONMAN.
On the one hand, he has achieved victory with a time of 7:40:24 breaking the record that the German held Jan Frodeno of 7:51:13 in 2019 has also managed to break two more records.
You can check in this link the career chronicle
It has been the fastest in the marathon 2:36:15, average of 3:42 min/km and has achieved the victory in his test debut.
Gustav He got his slot for Hawaii at the IRONMAN in Florida last year, this being his first test in the distance.
A year of victories
This year he won the Canadian Open PTO, The Championship. He did not participate in St George due to respiratory problems and is also the current IRONMAN 70.3 champion.
The second youngest winner
At 26, he has become the second youngest winner behind Scott Tinley (1982) with 25 and matching Dave Scott (1980) and Thomas Hellriegel (1997) but it is the first in this XXI century.
Check the following link for IRONMAN Hawaii winners ages in all its editions
Overcoming the legend of the island
"that was so fucking hard"Iden commented moments after finishing the race.
"The last 10K I was worried that the legend of the island would kill me. Everything was going pretty well until I caught Sam Laidlow.
When I passed it, the island really tried to bring me down. But I think my head has been stronger than the legend of the island.
This was so epic, and I'm so proud that Sam and Kristian made it to the podium. I'm not sure if I'm going to come back here, this was too difficult."