Gustavo Rodríguez ends the season due to injury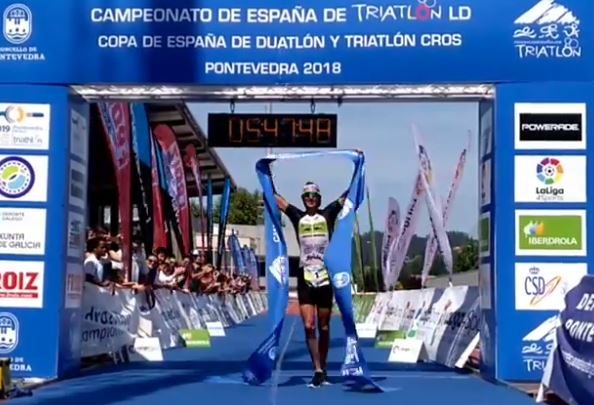 The season ends due to an injury and his goal is still Kona2019
In a statement sent to us, the Galician triathlete Gustavo Rodríguez, explains that fEnd the season due to an injury that worsened after the Ironman 70.3 of Cascais.
«After several weeks in which I have dragged muscular discomfort in the tibial of my left leg, annoyances that have worsened once the Half Ironman 70.3 of Cascais finished last September and after the relevant medical tests, my medical team and I have decided that I must carry out a rest period to be able to recover and be at 100% for the next challenges.
The injury in question is a acute tendosynovitis, inflammation of the synovial sheath of the tibial tendon of my left leg, an injury that will keep me away from the workouts of 4-6 weeks, which is why, in spite of myself, it forces me to terminate the 2018 season, preventing me from going so much to the European Media Distancia of Ibiza and above all to Ironman from Malaysia qualifier for the Kona 2019 Ironman World Championship.
The World Cup Kona will once again be the main target for the 2019 season and we will plan the calendar in order to achieve the classification for it.
La Season 2018 It has been long and one of the best in my sports career marked above all by the triumphs in the Championships of Spain of Larga y Middle distance, victories in Triathlon of Average Distance of Zarautz, Logroño or TPálmaces riathlon. Also note the third place in the Ironman of Wales or the 6º position achieved in the 70.3 of Cascais.
This year, 2018 have also opened new doors and objectives such as being able to be in Olympic Games, Tokyo 2020, and doing it accompanying as a guide the Hector Catalá paratriathlete, a combination that has already paid off with an 3º placed in the World Cup in Australia.
Now is the time to rest, plan and regain strength for the 2019 season, which will be tough, demanding and the time to reach the dreams pursued.
Finally, thanks to sponsors, collaborators and human and sports team that help us to be a little closer to #proyectokona19. "
From Trialton News we wish you a speedy recovery and an 2019 full of successes.