Gustavo Rodríguez and Lucía Blanco win the MD and LD 2021 National Triathlon Rankings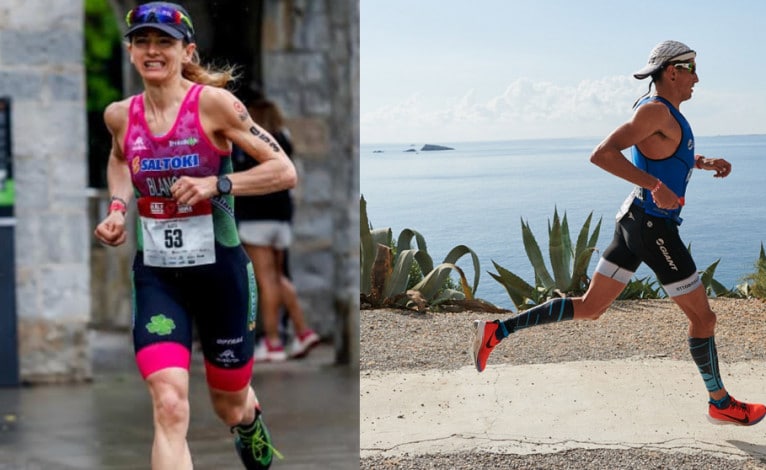 National Ranking of Medium and Long Distance Triathlon, endowed with individual financial prizes for triathletes, concludes in its first edition with the victory of Lucia Blanco, of Saltoki Trikideak, and of Gustavo Rodríguezby TriPenta Terras de Lugo
They have achieved the victory by tight margins of ten points in the female category, and only five in the male category.
Athletes have been able to score points in an extensive calendar of events including the six of the Spanish Cup of Triathlon MD and LD, and another level of scoring in medium and long distance competitions throughout Spain, including those of the IRONMAN or Challenge franchise in Spain.
Lucía Blanco is awarded the first female position with a total of 5995 points.
Esther Rodriguez, of the Inforhouse Santiago Triathlon, finishes second with 5985, and Natalia Bermudez de Castro, of the ANB Bodegas y Viñedos Labastida Triatlón Club occupies the third place with 5980.
Christina Dela Torre, of Alusigma Peñota Dental Portugalekoa has added 5972 points for the fourth place, and the fifth position corresponds to Mireia Masip, from Saltoki Trikdeak, with 5961 points
Gustavo Rodríguez added a total of 5998 points in the men's category
The second classified has been with 5993 points Gonzalo Fuentesby Alusigma Peñota Dental Portugalekoa. Eneko Llanos completes the podium with 5983 points, and three points remains Adur Eskisabel, del Alusigma Peñota Dental Portugaletekoa, with 5980.
The fifth place corresponds to Mikel Mugica, also from Alusigma Peñota Dental Portugaletekoa