There will be a Duel Jan Frodeno vs Lionel Sanders in a one to one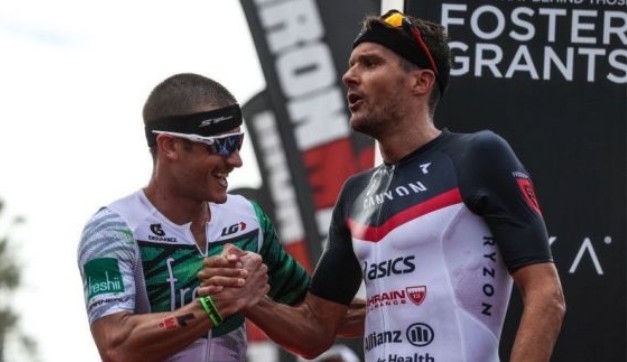 The Protinews account on Instagram has published that there will be a duel between these two media triathletes Jstill frodeno y Lionel Sanders
At the moment few details are known, although it is known that it will be done in long distance format on July 18 in in Allgäu (Germany)
What will the duel be like?
In the publication you can see some of the characteristics of the "duel"
Long distance format
Fast circuit
One to One Frodeno vs. Sanders
No drafting
The date is July 18
Closed circuit
No hares
See this post on Instagram
It all started when Canadian Liomel Saders responded via Instagram to a post by Jan Frodeno where he asked his followers a challenge to do before Kona.
Sanders, he said he wanted to compete with him and invited him to an Ironman with all expenses, to which Jan replied that it seemed like a good proposal.
Then the German launched a survey in their networks so that their followers were the ones to decide and accepted or not the challenge where finally more than 90% of the answers were affirmative.
Jan accepted but with conditions, it would have to be played in Germany, to which Sanders accepted without hesitation.
Now between the two and in a marketing maneuver that came out of nowhere, an event of global interest in this sport is being shaped, where we will see two of the best triathletes in the world compete in a test just for them.
Is it true or just a rumor?
In the world there are doubts that this duel is really, since the area where they have chosen to compete in Allgäu, the German Bavaria, a mountainous area near the Alps and is just 3 weeks after Sanders competes in the IRONMAN Coeur d'Alene the June 27
This test is important to Sanders as he will be looking for qualification for Kona
It will not be the first time we have seen Sanders compete in two Ironman events in such a short time, but surely Sanders will not be on an equal footing with Frodeno.
Sanders participated in the IM Arizona in 2015, 2016 and 2017 just a few weeks after competing in Kona where he achieved the victory going down from 8 hours in the 3 tests.
Although the two athletes like to compete and notoriety, we will have to wait where all this derives.
When more data is revealed, we will publish it.