Half Triathlon Pamplona Iruña chosen as the PTO scoring event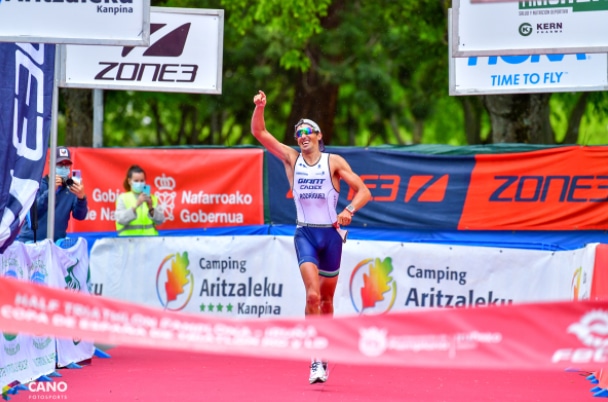 If the season started with the appointment of the Half Triathlon Pamplona Iruña As the venue for the Spanish Long Distance Triathlon Championship, it has been made public that the prestigious PTO has designated the event and its host city, Pamplona, ​​as the venue for the circuit scoring for its world ranking.
Apart from the international prestige that the Pamplona Iruña Half Triathlon represents, the media impact, as well as the awarding of the winners of this 2022 edition, places the event among the best in terms of level and consideration of the entire world scene.
The trajectory, the history of this test that will fulfill its eighth edition on May 14, Together with the beauty and demand of its routes and the environment in which it takes place, as well as the good work of the organization, they have been key factors for the PTO to focus on Pamplona.
In this scenario, it is expected to add a great international poster to the great national stars that historically compete in Pamplona.
Recall that Eneko Llanos, Gustavo Rodríguez, Cesc Godoy, Ruth Brito, Helene Alberdi among other national champions have been on the podiums of the event in some of its editions in these years and have placed the Half Triathlon Pamplona Iruña as a "pilgrimage" event for many national triathletes that fill the capacity in a few weeks.
In the coming weeks, the professionals who will compete for the national Championship as well as the prizes of the now international event will be confirmed and new collaborations will be announced with the already known Finisher®, Zone3, Hoka, El Corte Inglés or Austral.