Triathlon News
Ander Okamika and Helene Alberdi Champions of Spain of Triathlon MD in Ibiza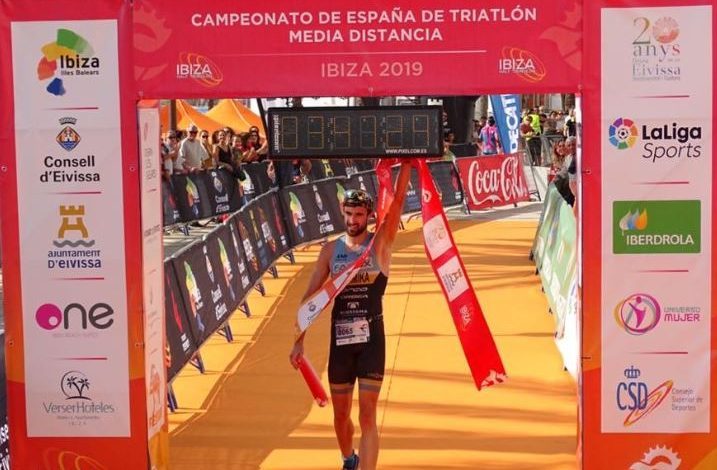 Today has been disputed on the island of Ibiza, the MD Triathlon Spanish Championship, where some of the best specialists met at the starting line.
The test that started at 9 in the morning with the 2 kilometers of swimming in the Figueretas Beach where the first to get out of the water was Guillem Rojas followed by Emilio Aguayo and Alberto Parrilla
Already on the bike and in the first part of the cycling segment, Gustavo Rodríguez reached the top of the race and formed a group together with Aguayo and Rojas
Already in the second round, Gustavo was still the leader followed by Ander Okamika. A short distance behind were Emilio Aguayo and Guillem Rojas.
The first to reach T2 was Ander Okamika followed by Gustavo Rodríguez. Emilio Aguayo and Guillem Rojas arrived a short distance away.
In the running race Ander Okamika Demonstrates getting cooler and takes control of the test from the first moments and until reaching the finish line with a final time of 3 hours, 47 minutes and 31 seconds.
Behind Aguayo, Rojas and Osoro surpassed Gustavo Rodríguez who was deflated in this last sector and was forced to leave.
Finally Emilio Aguayo defended second place stopping the clock in 3 hours 52 minutes and 11 seconds, while Pello Osoro He obtained the third place to the detriment of Guillem Rojas thanks to a second best part of the foot race that served to complete the test in 3 hours 53 and 44 seconds.
Helene Alberdi dominates the test from start to finish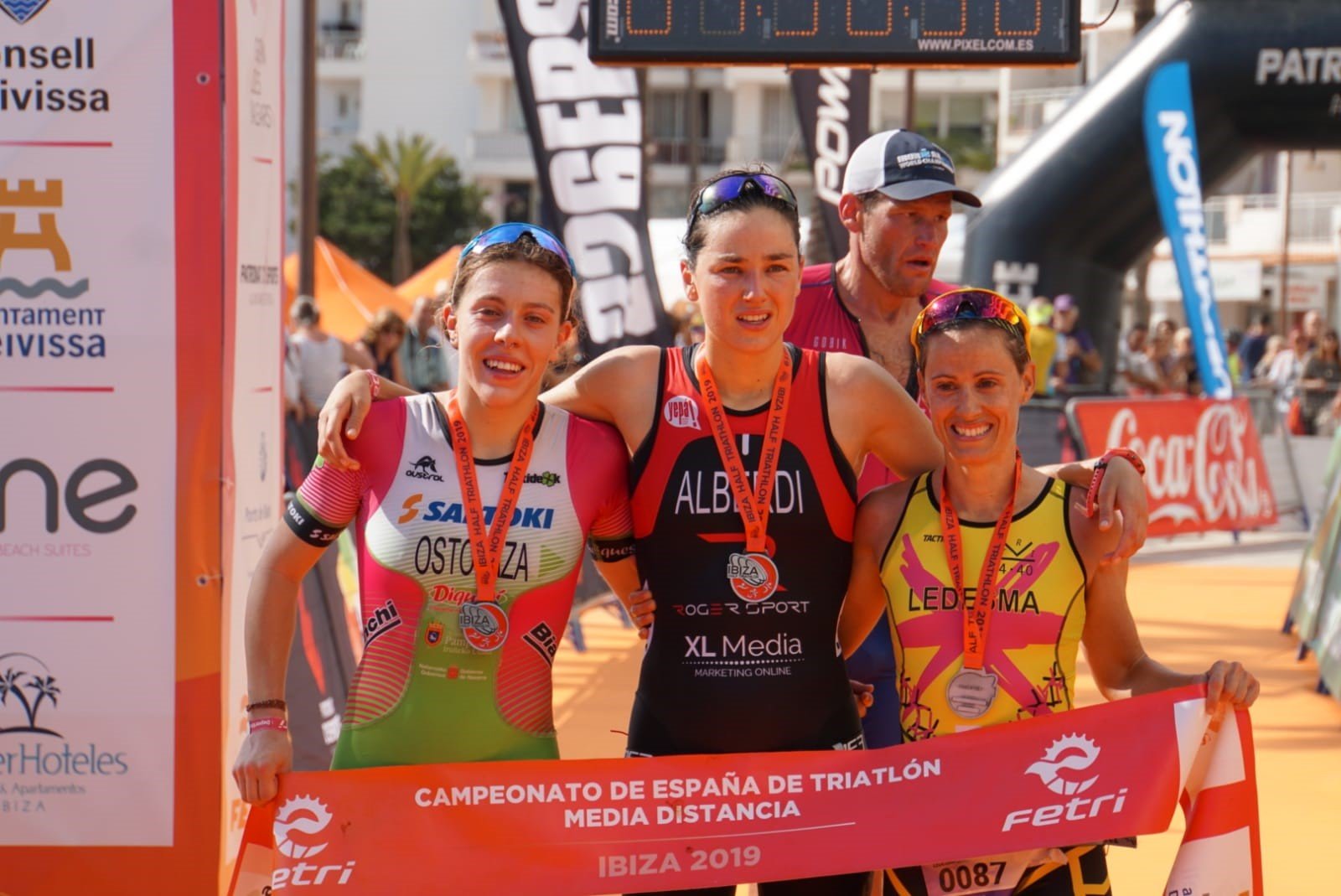 In the female category, Helene Alberdi was the first to get out of the water, facing the cycling sector with an advantage.
In passing through kilometer 25, Alberdi was a clear leader with more than 6 minutes of advantage over Usoa Ostolaza.
In passing through the second lap of the segment, the distance between the first two was reduced to 1:30, with Eva Ledesma third just seconds from Ostolaza.
Helene came first to T2 with Usoa second and Eva in third position.
Finally Helene Alberdi He has won the victory and the title with a final time of 4 hours 30 minutes and 43 seconds.
Use Ostolaza She got a second place closing her participation in 4 hours, 31 minutes and 38 seconds while the athlete from Lleida, Eva Ledesma, completed this female podium in 4 hours, 35 minutes and 29 seconds.
The rankings of the Spanish Championship will be available here: https://bit.ly/346TZa6
Final of the Spanish Cup MD and LD
The Ibiza event was also the last in the Spanish MD and LD Triathlon Cup. The points at stake on the Balearic island gave Ander Okamika the title of cup champion, ahead of Cristóbal Dios and Pello Osoro.
Among the women, Helene Alberdi was also proclaimed winner of the Spanish Cup, ahead of Sonia Pariente and Cristina Roselló.
Classification of the Spanish Cup MD and LD will be available here: https://bit.ly/2WgLtTk