Tribute to Javier Gómez Noya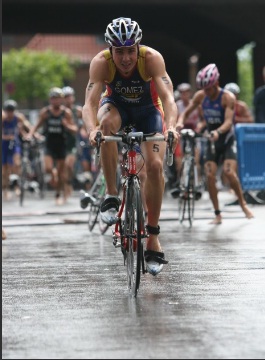 The Galician Triathlon Federation organizes this Saturday the traditional tribute to the two-time World and European champion, Javier Gómez Noya.
After about 200 people attended the event last year, the Ferrol will receive in 2011 the recognition of his teammates for a season in which, with a bronze in the World Series, he celebrates five consecutive years without getting off the podium of the best triathletes of the world.
Representatives of the Ferrol Triathlon Club will cover the athlete from the departmental city in the lunch that will take place at the Hotel-Restaurant San Lázaro de Lugo and will also be attended by the coach of the Ferrol, Omar González.