Triathlon News
Times Olympic Games Triathlon Tokyo 2020
We will have to stay up late to see the Triathlon at the Tokyo Olympics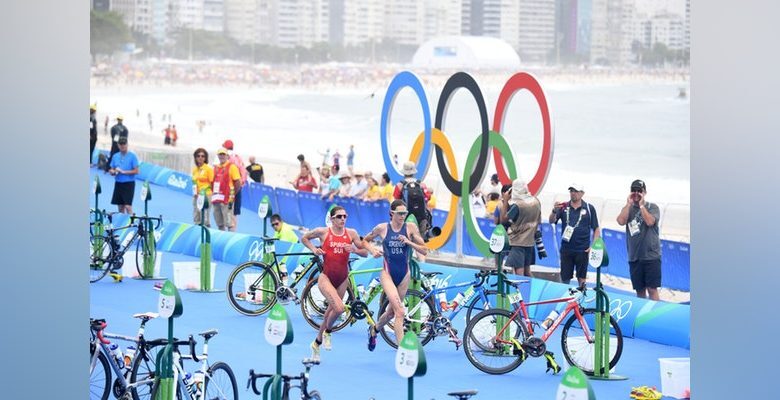 The organization of Tokyo Olympics has published the schedule and schedules of competitions of the Olympiads and the triathlon that will be played on 27, 28 of July and 1 of August of 2020.
The program will include a record with 33 sports and 339 events that will run from the 24 of July to the 9 of August of 2020, where the triathlon events will take place on the 28 and 28 days of July and 1 of August.
El Monday July 27, at 7.30 am JST (00: 30 Spanish time), 55 hombres They will take the stage in the standard Olympic distance (1,5 km of swimming, 40 km of bike and 10 km of race), in the fantastic surroundings of the Odaiba Marine Park, while the 55 women they will do it at the same time but the next day, Tuesday July 28.
The test of Mixed Relay will be played on Saturday 1 in August.
Schedules triathlon tests JJOO Tolio
Male triathlon
Date: 27 Julio 2020
Time: 7.30 am JST, ahead of 6: 30 am (22: 30 Spanish time)
Female Triathlon
Date: 28 Julio 2020
Time: 7.30 am JST, ahead of 6: 30 am (22: 30 Spanish time)
Mixed Relay Triathlon
Date: 1 August 2020
Time: 7.30 am JST is ahead of 6: 30 am (23: 30 Spanish time)
The super weekend where 21 Gold medals will be played
The "Super Sabbath" and the "Golden Sunday", the 1 and the 2 of August, are expected to attract large audiences of stadiums and viewers from all over the world, with a large number of competitions where the medals will be disputed. A total of 21 medal events will be held on the "Super Saturday", including the long awaited Olympic debut of the mixed triathlon relay, which will begin at the 8: 30 am JST. (1: 30 Spanish time)
Other events that will be presented for the first time at the Olympic Games, such as the judo mixed team event and the mixed team trap event, will be held that same Saturday, which will help to make the Tokyo 2020 Games Olympians with the highest gender balance in history. This day will also see the quarterfinals of men's soccer, which will be held in four different places.
This sports extravaganza will be followed by 26 medal events on "Golden Sunday", including the female marathon, the end of the 100 meters of athletics maleor, the masculine and feminine gymnastics events, and the end of individual tennis male. The "Golden Sunday" will also feature the last day of the fencing events, including the final of the men's teams and the closing day of the swimming events, with five scheduled endings. In general, it will be two days full of action.
You can consult the complete agenda: https://tokyo2020.org/en/games/schedule/olympic/