Today ends the discounted price period for Half Madrid
It is a great opportunity to compete in an MD for everything great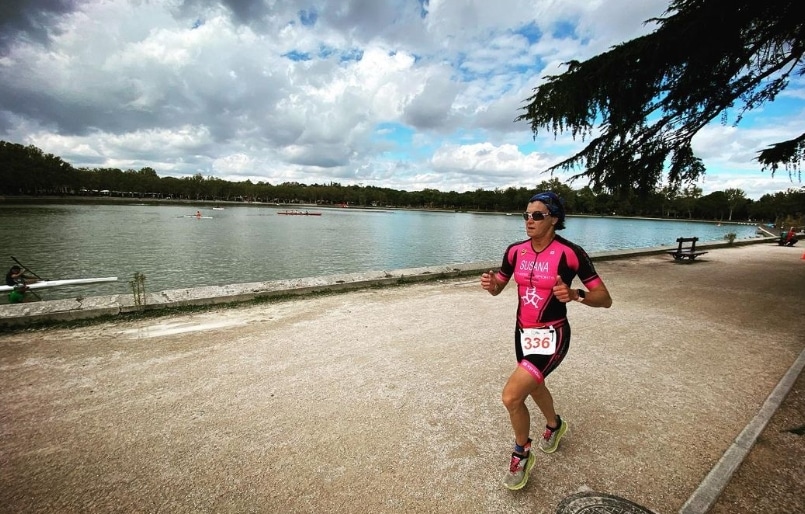 The date of celebration of Half Madrid is fast approaching and it is a great opportunity to enjoy one of the most relevant medium distance triathlons in all of Europe, since it is celebrated in the capital of Spain, in the city of Madrid.
Competition will take place on May 21, and from Triathlon News we want to share some of the most outstanding details and the tourist opportunities that the city offers.
Two distances to choose from: HALF and SHORT
The test will offer two distances to choose from, HALF and SHORT.
Here at the HALF distance, Participants will swim 800 meters in the Casa de Campo Lake, complete 83 km of cycling with a drop of 645 meters and will cover 19 km on foot around the Casa de Campo Lake, Huerta de la Partida, Madrid Río and ending at the Puente del Rey.
Here at the SHORT distance, triathletes will swim 920 meters, cycle 40 km and run 10 km.
Luxury finish area at the Puente del Rey
One of the characteristics that make this competition unique is the location of the finish area, located in the King's Bridge, an exclusive place with vvisits to the Royal Palace.
Gift jersey and services for participants
HALF test participants will receive a commemorative jersey.
In addition, the event has chip timing, a commemorative gift, cloakroom, parking, changing rooms, toilets and final supplies with pasta and drinks.
Make the most of your visit to Madrid: emblematic places in the center and the area of ​​the race
Don't lose the opportunity to discover Madrid while you participate in Half Madrid.
The city center offers numerous tourist attractionssuch as the Plaza Mayor, the Puerta del Sol, the Royal Palace and the Almudena Cathedral.
In addition, in the race area you can enjoy the natural environment of the Casa de Campo, the green lung of the city, and the walk through Madrid Río, a space for leisure and sports on the banks of the Manzanares River.
Registrations
Remember that the rate change will take place on March 31, Do not miss this opportunity.
And if you want to participate with a discount, remember that we have a current promotion in shop.triathlonnews.com
More information in the official web https://halfmadrid.com/