ICAN Mallorca 2011 closes the registration period with a record number of participants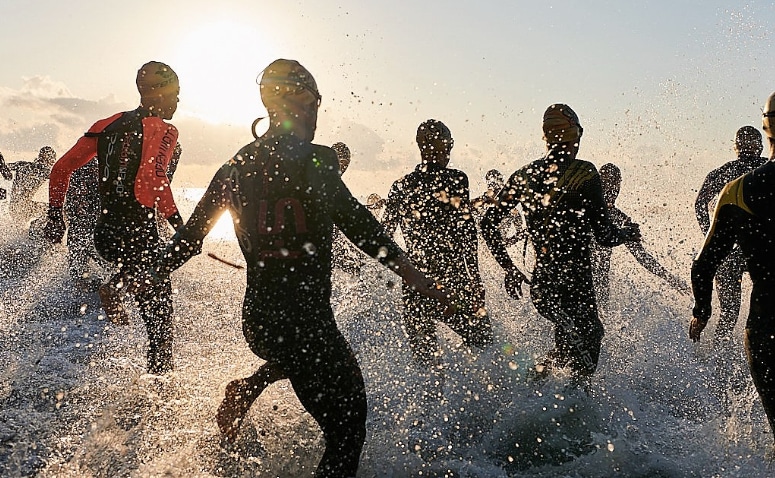 The best forecasts of the organization came true and the second edition of ICAN Mallorca has closed its registration period for ten days with a record number of registrants, both for the Full test and for the so-called Half test. More than 500 triathletes will take part in the double competition on September 17, coming from the most remote places on the planet. And it is that the test has confirmed the presence of athletes from countries such as Argentina, South Africa, Australia, Germany, England, Portugal or Spain.
Regarding the national presentation, ICAN will also have the honor of having great champions such as Eneko Llanos, Gregorio Cáceres or Peru Alfaro. Along with them will also be the famous chef Iñigo Urrechu, who for a few hours will leave the kitchen of his restaurant in Madrid to get on the bike and participate in the Half competition.
ICAN Mallorca 2011 will be officially presented next Tuesday, September 13, at a press conference that will take place at 12 noon at the Iberostar Hotel Royal Cupido (C / Marbella 32). The race will be on the 17th but before that there will also be endless events, both for the triathletes and for their family and friends.
Thus, on Wednesday the 14th there will be a conference-colloquium under the title "The invisible training", while on Thursday the 15th the Basque triathlete Eneko Llanos will offer a clinic for the participants who wish it. In addition, from Thursday until Saturday, the ICAN-Trishow fair (Arenal road crossing with Arenas de Bilbao) will be launched, where products from the main companies related to the world of triathlon can be purchased and tested.
The technical meeting prior to the test will take place on Friday in the morning and the "Pasta Party" in the afternoon, both at the Iberostar Royal Cristina Hotel (Calle Arenas de Bilbao s / n), and the program of activities will be completed on Saturday with the double competition, from seven in the morning for Full and from eight for Half, and on Sunday at noon with the ICAN Finisher Ceremony, which will take place at the Asadito Restaurant (Avda. Son Rigo, 4).