ICAN Mallorca-Paguera will have a third distance with the ICAN 2012 in 57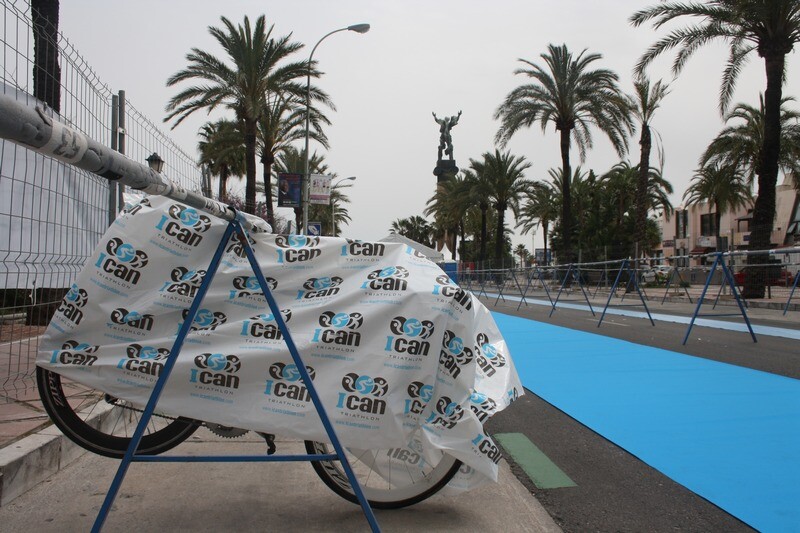 The ICAN Triathlon project certified a few days ago its continuity in Mallorca for the next four years with the agreement signed with the heads of public institutions and private companies in the Paguera area. However, the desire for growth of one of the world's leading triathlon brands has meant that the agreement does not remain a mere signature but, just hours later, the organizers began working to offer participants new incentives .
This has led to the launch of a new distance, for the test to be held on September 29, and which will join the existing Half ICAN and Full ICAN. The new modality is called ICAN 57 and will consist of 1,9 km of swimming, 45 km of cycling and 10,5 km of running. A distance that combines and represents a new incentive for triathletes.
The swimming test will take place at Playa Torá de Paguera, in front of the boxes located on Calle del Ratoli. It will be a return to a triangular circuit of 1.900 meters. Then it will be the turn for the bicycle, starting at the aforementioned Ratoli street next to Avenida del Bulevar de Paguera, to complete the 45 kilometers of a demanding but extremely beautiful route, closed to traffic and with a positive difference in altitude of 500 meters.
Finally, the ICAN 57 of Mallorca-Paguera 2012 will conclude with the race on foot, with a circuit that will run mainly along the Boulevard, the greenway and next to the sea, to conclude in Ratoli street. A return to a flat circuit with beautiful views of the sea and the mountains.
On the other hand, ICAN Triathlon offers launch prices for those who want to sign up for the Paguera event. Thus, for those who register before July 30, the price will be 60 euros. As of July 31, the price will rise to 80 euros and those who wait until September 1 must pay 90 euros. Therefore, compelling reasons not to wait and sign up for ICAN Mallorca-Paguera 2012 as soon as possible.