ICAN Marbella Will outperform the participating 400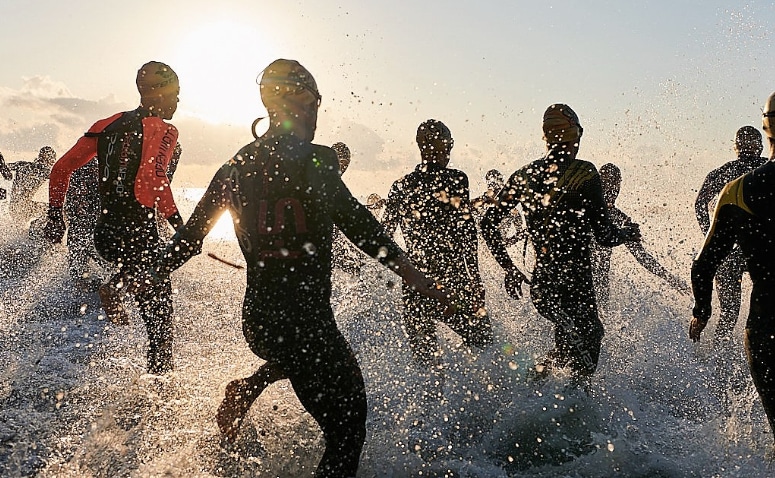 The Ican Triathlon Marbella test, which will be held on April 3 and will be presented this Wednesday, March 30, has already achieved its first victory. And it is that, at the close of the registration period, the number of triathletes that will take part exceeds 400, which is a success for a competition that faces its first Andalusian experience.
Specifically, there are 403 registered runners, of which 343 do so individually and the rest divided into the different teams that will take part. Many of them are Spanish triathletes but the test will also have participants from Denmark, England, Brazil, the United States, Ireland, Germany, Belgium, Holland, Uruguay, Portugal, France or Canada.
In this way, Marbella will be the current Ican Mallorca 2010 champion, Eneko Llanos, as well as other national and international runners that give this competition a really high level. And, among those registered, two triathletes who come from the north and south of our country stand out and who face the Marbella event with enthusiasm and responsibility. They are two more examples of the many that already count the hours for the great sporting event of this first.
On the one hand there is Nicholas Ward, a young British man who in the last two years has had a good progression in terms of results. In 2009 he was thirteenth in the Ironman of Lanzarote, fifth in IM UK and took part in the legendary test in Hawaii as a professional. In addition, last year he was sixth in Lanzarote, eleventh in Challenge Copenhagen, ninth in Challenge Barcelona and fourth in Tristar Estonia. He even took part in the Long Distance European Championship representing Great Britain.
For Ward, triathlon "is one of the most complete sports out there. It combines strength, endurance, speed, technique, etc. ". However, he is not satisfied with participating in a normal distance test, so he prepares in the Canary Islands for the toughest competitions on the international scene. "The long distance is for many a personal challenge, the satisfaction of proving to yourself that you can achieve the challenge of completing the triathlon distance and be able to do it within a desired time."
Along with Nicholas, the Basque Peru Alfaro will also be in Marbella. Another young triathlete who has already been champion of Spain in 2010 and who has taken part in European and long distance World Cups. In Marbella he will start his season, although his main objective is to go to the long distance World Cup. "Triathlon is an activity that brings together three very tough sports disciplines, which implies a lot of dedication and a lot of sacrifice." For this reason, he is clear that "if you don't really like this sport, it is impossible for you to practice it."