ICAN Triathlon Gandia, the only long-distance triathlon in the Valencian Community, exceeds 1270 registered
Today the competition brings together 1270 triathletes, 600 in Half and 234 in Full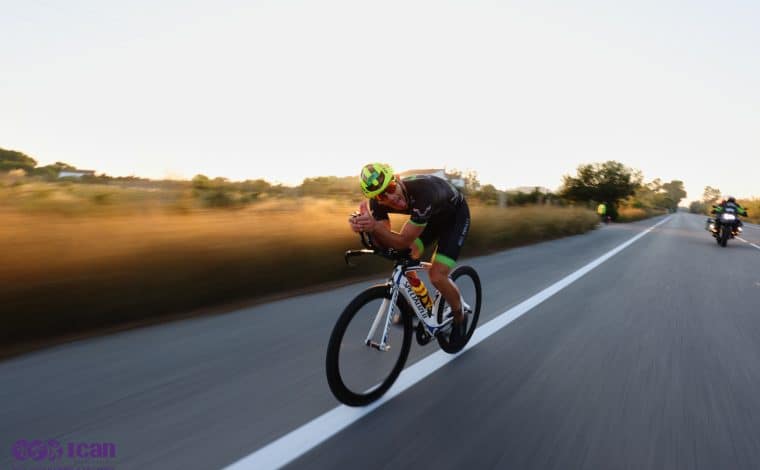 ICAN Triathlon Gandia It is the only long-distance triathlon that is held in the Valencian Community and also includes Half mode, as well as a Shorts (Olympic), having been extended in this edition with 2 tests aquabike, long and medium distance.
Full ICAN Triathlon Gandia celebrates this year its 9th edition the October 15 surrounded by triathletes from all over Spain and increasing the numbers of foreign participation, which is close to 4%.
The competition takes place in a unique environment that combines historical tradition and beach tourism. The town of Gandia, located between the sea and the mountains, provides athletes and their companions with all the necessary services to enjoy the weekend of sports tourism.
Registration closes on October 5
Compared to the last edition, the test has increased the participation of 220 triathletes, and we are in a key week since the registration deadline will take place in 10 days, on October 5 at 23.59:XNUMX p.m.
Female participation in long distance has increased considerably. In this edition, the women registered at Full already represent double comparing the figure with 2021.
I Tavernes de la Valldigna Grand Prix
The competition introduces 2 important novelties.
On the one hand, an improvement demanded by the participants in the cycling circuit, removing a narrow section, recovering the km of the full distance to mark the 183.
And on the other hand, ICAN Triathlon introduces the ccelebration of I Tavernes de la Valldigna Grand Prix, a section in which the arrival of the fastest of the Full and Half, establishing a podium of 6 absolute winners and 6 winners, who will receive a trophy and a commemorative jersey from the town at the awards ceremony.
The Tavernes de la Valldigna Grand Prix It will consist of taking the times of the complete lap of the ICAN Triathlon Gandia 2022 circuit, of 40,7 km and 40 m of unevenness, from the passage through Tavernes Playa to this same point, rewarding the triathlete and the fastest triathlete in said segment. The following cycling partials will be taken into account:
FIRST PARTIAL: 16,3 to 57,0
SECOND PARTIAL: 57,0 to 97,7
THIRD PARTIAL: from 97 to 7
HALF participants will have a single time while FULL participants will have 3 complete passage times for the segment.
The trophy presentation of the I Tavernes de la Valldigna Grand Prix will take place at the award ceremony of the competition, on Sunday, October 16, at the Polytechnic School of the University of Gandia.
Learn More https://www.icantriathlon.com/