ICAN and the Triathlon Federation of Castilla y León reach an agreement to offer a special price in the July test in Valladolid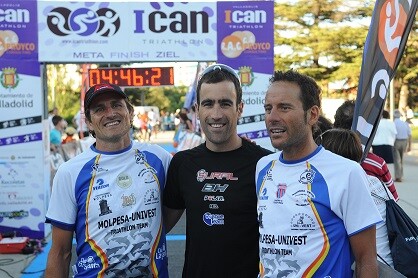 ICAN offers to all triathletes licensed by the Triathlon Federation of Castilla y León a special price for ICAN Valladolid that the 6 of July will be disputed in the Castilian capital.
For only $149 the federated will be able to enjoy a test of international level on the distance half (1,9 km swimming, 90 km cycling and 21 km race on foot).
To enjoy this promotion It will only be necessary to have the license in force, both at the time of formalizing the registration and at the time of contesting the test. The Federation itself will be in charge of verifying the veracity of the data and the possibility of canceling the promotion price is saved in the event that the established prerequisites are not met.
The Valladolid test will have the attraction of top-level triathletes, in the case of Catalan Iván Herruzo or the British Nicholas Ward. But it is also the second of the appointments of the ICAN 2013 Series will have as an incentive a test by the old town of Valladolid and with afternoon schedule, which will allow the triathletes the 'luxury' of touring some of the historic buildings of the Castilian city and also illuminated in what is considered the "best-lit European city".