Gustav Iden and Jonathan Brownlee meet again at the Arena Games in London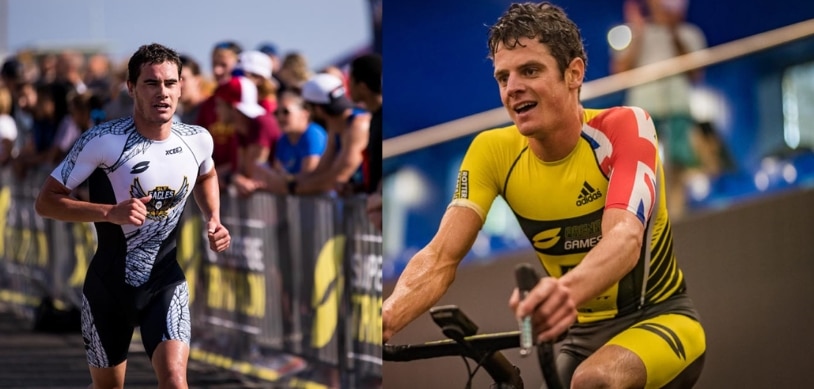 IRONMAN world champion, Gustav Iden, and triple Olympic medalist Jonathan Brownlee, are among the triathletes who will participate in the final of the arena games in London this coming April 8th.
Norwegian Gustav Iden he has proven to be one of the best in the long distance, with his Kona championship victory last year and his two Ironman 70.3 World Championships.
And now in 2023 Now, Iden has decided to return to short distance competitions with the look at the 2024 Paris Olympics.
For its part, Jonathan Brownlee also has the Paris Games in mind and will seek to get his fourth Olympic medal.
Both competed last weekend in the European Cup in Quarteira, where Jonathan Brownlee he was seventh with a time of 01:46:56 and Gustav Iden 14th with a time of 01:47:35.
Favorites in London
Brownlee will compete against his compatriots at the London Aquatics Center, located in the Queen Elizabeth Olympic Park, where he will receive support from the local public.
In addition to Gustav Iden and Jonathan Brownlee, the favorites for the title will have to be taken into account, Chase mcqueen y Henri Schoeman.
Chase McQueen, an American triathlete, took victory in the first event of the Series in Montreal. Henri Schoeman took victory in the second event in Sursee, Switzerland, after finishing second in Montreal.
Both athletes will seek to add the most points to take the title of this 2023 in the London test.
In the women's competition, the favorites for the title are gina serene y Zsanett Bragmayer.
Gina Sereno won in Montreal, while Zsanett Bragmayer, took victory in the event in Sursee.
The winners of the 2022 edition of the Arena Games will also have to be taken into account. The British Beth Potter y Alex Yee, and the French Cassandre Beaugrand could qualify for the title
More information https://superleaguetriathlon.com/event/london23/