India Lee wins The Championship 2023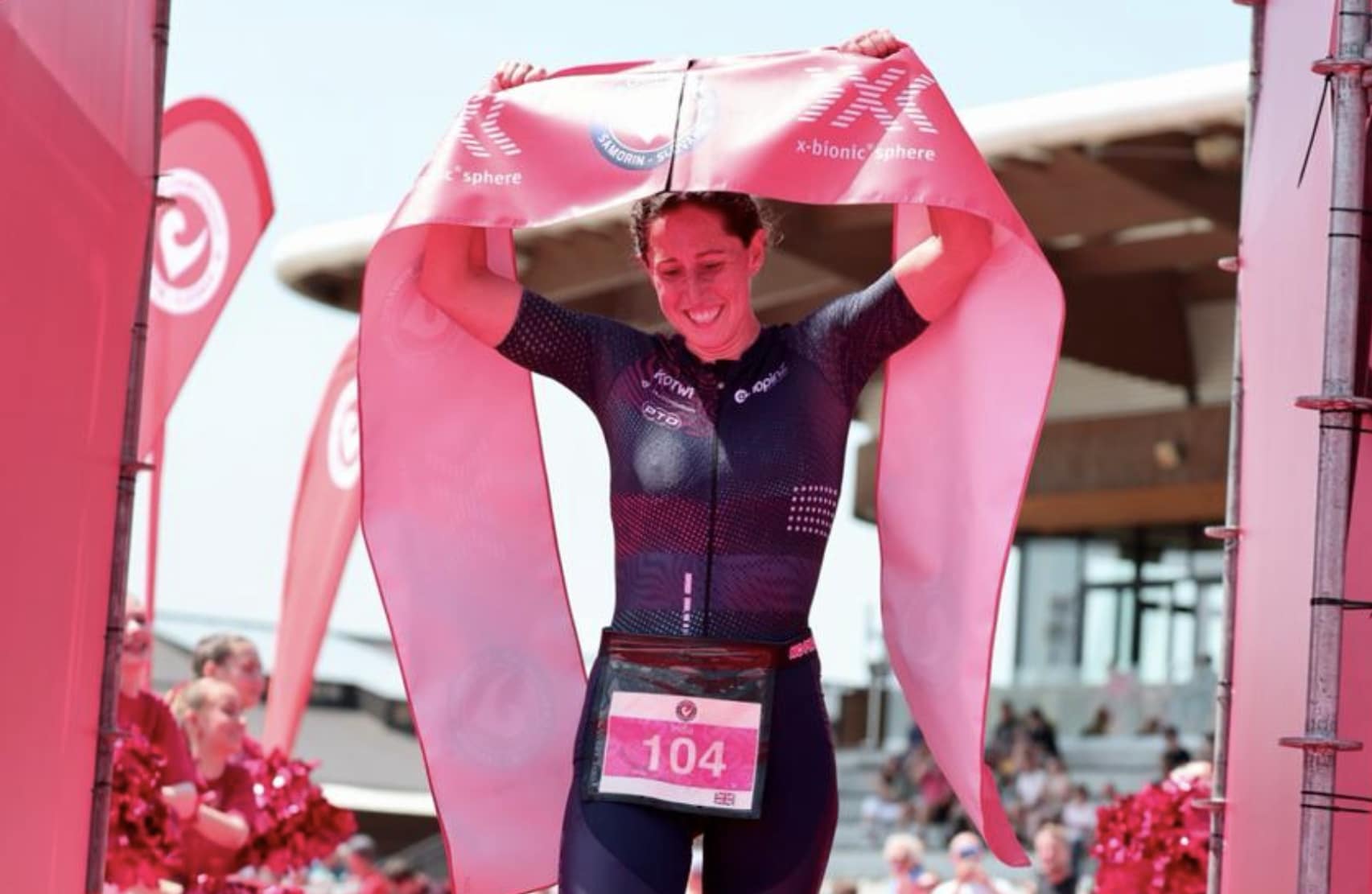 After the male test where Mathis Margier the victory has been won it was the turn of the women's event where the record of the test
Langridge was the first out of the water in 24:02, with Clarke +0:01 and Perez Sala +0:04 behind.
In the cycling segment, these three triathletes went ahead to exchange positions until India Lee caught up with them and tried to go ahead.
Lee was first into T2 with Pérez Sala at +0:09 and Langridge in third at +0:30.
In the race, Lee with a great rhythm was distancing herself from her pursuers to pass at kilometer 8 with an advantage of 1:11 over Pérez Sala and 2:04 over Langridge.
As the women progressed towards the 5km, Lee kept increasing her distance reaching the final kilometers with 2:28 Perez Sala, and 2:54 over Pohle who reached third place.
In the last 3 km, Watkinson was climbing positions, surpassing Byram, Thek and Langridge to place fourth, 1:02 behind the podium.
Finally, India Lee who took the victory, with a time of 3:58:29. Caroline Pohle (4:0017) took second place in a tight sprint with Sara Pérez Sala (4:00:24) which was third.
Top 10 female
| Post | Athlete | Final time | Difference |
| --- | --- | --- | --- |
| 1 | READ INDIA | 3:58:29 | - |
| 2 | POHLE Caroline | 4:00:17 | + 1: 48 |
| 3 | PEREZ ROOM Sara | 4:00:24 | + 1: 55 |
| 4 | amelia watkinson | 4:00:44 | + 2: 15 |
| 5 | THEK Grace | 4:01:28 | + 2: 59 |
| 6 | Byram Lucy | 4:02:00 | + 3: 31 |
| 7 | LANGRIDGE Fenella | 4:03:32 | + 5: 03 |
| 8 | SANTIMARIA Margie | 4:03:36 | + 5: 07 |
| 9 | DIEDERIKS Diede | 4:04:15 | + 5: 46 |
| 10 | PIERRE Marjolaine | 4:06:18 | + 7: 49 |