The institutions are cited with the pros of the European triathlon at the Km0 in Madrid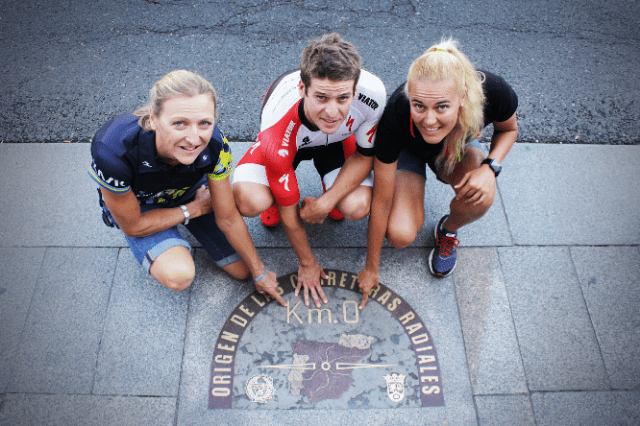 All ready for the Challenge Madrid, LD European Championship.
On Sunday 23 of September more than 400 triathletes of more than 21 countries will take the start in Buitrago del Lozoya in the European Championship of Long Distance Triathlon Challenge Madrid 2018.
Participants must complete a distance of 3.8 kilometers swimming to then get on their bike and complete a circuit of 180 kilometers and 2.800 meters of positive elevation, which will pass through more than 28 municipalities of the Sierra Norte de Madrid until reaching the Casa de Field in Madrid. There they will leave the bicycle and start a marathon (42,195 kilometers) that will visit the most emblematic places of Madrid such as Calle Mayor, Palacio Real, Plaza de España, Templo Debod and with Meta in the emblematic kilometer zero of the Puerta del Sol.
On the occasion of this great sporting event, today the General Director of Sports of the Community of Madrid, Javier Orcaray, the General Director of Sports of the Madrid City Council, Javier Odriozola, and the President of the Madrid Triathlon Federation, Ramiro La Hera, have had a meeting at the zero kilometer of the Puerta del Sol with some of the leading national and international triathletes who will fight for the European title.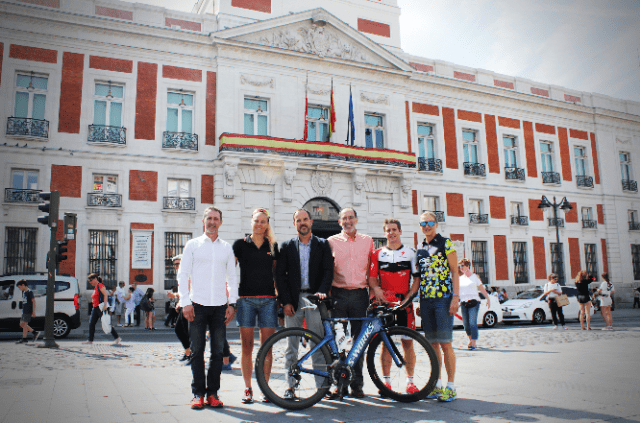 The Spanish Pablo Dapena (current Long Distance World Champion) together with the British Laura Siddall and the Italian Margie Santimaria have had the opportunity to chat with our sports leaders and also to imagine what their entry will be like on Sunday at this Km0 of Puerta del Sol.
Triathletes and leaders have agreed that the Challenge Madrid 2018 Long Distance Triathlon European Championship will bring a new experience to all participants, since we are facing an event of maximum demand that will be an added challenge for them. Crossing the finish line at the Km0 on Sunday will be your reward.
The Challenge Madrid 2018 Long Distance Triathlon European Championship can be followed on September 23 live through social networks and the Challenge Madrid website www.challenge-madrid.com