Ready for the Madrid Women's Triathlon? Come train with us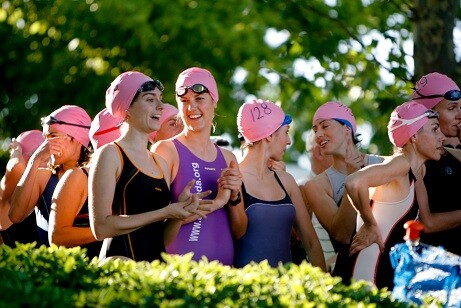 The Madrid Triathlon Federation in collaboration with the TriMad Triathlon store, offers you the possibility of participating for free in the guided trainings that will be carried out in the same places where the Women's Triathlon will run on July 14.
Race on foot, bicycle, transitions, tricks, technique, triathlon regulations, etc. These are just some of the things you can learn in these days in which you can enjoy these guided trainings with Anais Tommy Martin, one of the best triathletes in our Community and Eugenio Pérez de Rojas, senior triathlon coach and member of the Federation, where we will also have the collaboration of Gema Lozano, triathlete and physiotherapist specialized in our sport.
The trainings will take place at the Casa de Campo with the beginning and end at the TRIMAD facilities at Paseo del Marqués de Monistrol No. 3 in Madrid, in Madrid Río next to the Segovia Bridge, where provisioning will also be provided to all participants.
Come with us and enjoy these days leading up to the competition.
What are you not registered for the women's triathlon? You still have time! www.eltriatlondelamujer.org/web/
Do you want to come train with us? Fill in your information and reserve your place completely free of charge, we are waiting for you!
www.trimad.es/index.php/comunidad-triatlon-madrid/triatlón-de-la-mujer.html