Do you want to compete on the same stage as the World Series? You can do it on triathlon day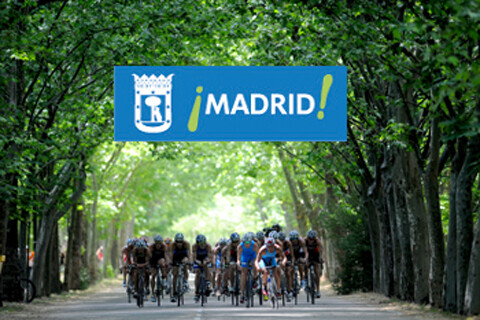 For yet another year, Madrid has been one of the eight cities chosen in the world by the ITU to host one of the great Triathlon events. Sidney, San Diego, Kitzbühel, Hamburg, Lausanne and Yokohama complete the calendar, before landing in the Grand Final, which will be in Auckland, New Zealand
Last Thursday, September 8, at the ITU Congress held in Beijing, Madrid was once again chosen to host one of the great events on the international calendar, the Triathlon World Series 2012. This day, the best triathletes in the world will take place. Appointment again at the Casa de Campo in Madrid to participate in this test, an unbeatable setting for hosting an event of this international prestige
And you, do you want to compete on the same stage?
The 1 of October, the Casa de Campo de Madrid opens its doors for you.
Yes, as you heard. This year end it on the right foot, participate in the "Triathlon Day".
With accessible distances for all audiences, from a SuperSprint (300- 7,7 - 2,5), Sprint (750- 23,1 - 5), relay triathlon (300- 7,7 - 2,5), Aquathlon from minors (700 - 300 - 700), to an Olympic triathlon (1500- 40 - 10), along with the last and great event of the Women's Triathlon
Do not miss the opportunity to compete on the same stage as the best triathletes in the world. On October 1, you have an appointment.