Do you want to get the official equipment of Extreme Man Narbonne?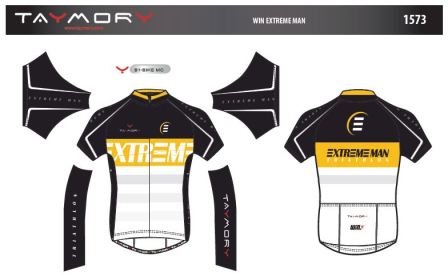 Thanks to the collaboration agreement between the organization Extreme Man Narbonne and the website of reference in Spain Triathlon, Triathlon News, during the month of August we raffled an official kit of Extreme Man 2012
An exclusive design jersey, being the special edition that triathletes will also be able to obtain at the Extreme Man stand on September 9 at this medium distance event that will also feature the presence of great Triathlon stars such as Marcel Zamora, Victor del Corral, François Chabaud, Frederik Van Lierde Clemente Alonso, and the Olympic triathlete Xavi Llobet, among others, which will make it an international benchmark for long-distance events in its first edition
Enter the raffle for a special edition Extreme Man Narbonne jersey!
How to do it? It's very easy, become our fan at Facebook and answer this question:
How far from the border with Spain (La Junquera) is the town of Narbonne, 100 km, 500 km or 1000 km?
And it only remains to join the contest
Visit the official page to learn more about the Extreme Man Narbonne test
To participate in the contest you have a period from today until August 31, which will be the day the raffle takes place and the winner of 1 Extreme-Man exclusive design kit is known
Luck!