Lanzarote Ironman will gather great stars of international triathlon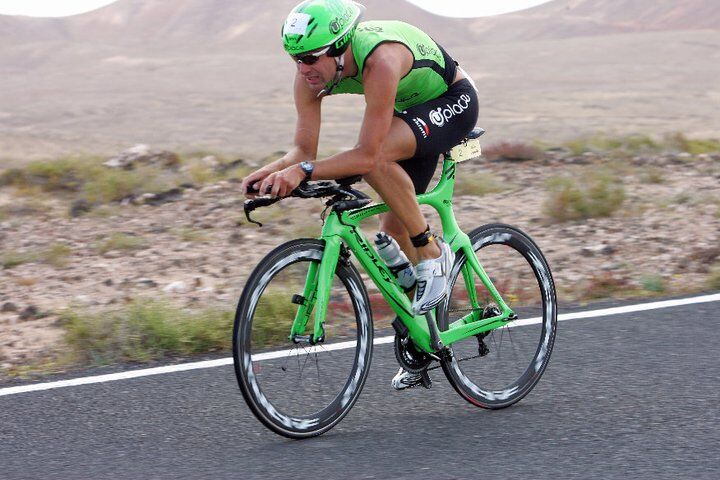 The next 19 of May Lanzarote will host the already legendary Triathlon event for lovers of Long Distance: IRONMAN DE LANZAROTE, where great international stars have already confirmed their attendance to the next event to be held in Lanzarote (Spain) in the month of May
Among other names of recognized prestige this year we will see on the starting line the internationally recognized British couple Bella and Stephen Bayliss. The British triathlete has 15 international titles of Ironman champion among which we must highlight the 2 obtained in Lanzarote in 2008 and 2009, and despite having given birth less than a year ago, she has great podium chances .
On the other hand, Stephen Bayliss, has been 2 times champion of the Ironman and achieved 5th place in the Lanzarote event in 2009. According to statements made to the press "We are very excited about our participation in the Ironman of Lanzarote this year, UK Spain are our favorite races, we think that they are authentic Ironman tests in terms of physical aptitudes and mental strength, we both have expectations of being in some position on the podium next May 19 "(www.theironcouple.com)
Another recognized name that will have a presence will be the Belgian triathlete Bert Jammaer, who, after the podiums achieved in 2008 and 2009, will go in search of his third podium. In 2010, when he was practically crossing the finish line, he was overtaken in the last stage by the Spanish triathlete Eneko Llanos "I would never know if I could have won it, because when he overtook me, I considered it normal ... it was Eneko, that day I felt very happy with second place, where my wife and my newborn son were also waiting for me as soon as I crossed the finish line"
The Belgian triathlete could not compete last year due to an illness and despite retiring on March 25 in the Melbourne triathlon due to an ankle injury, for the Lanzarote appointment he has great podium options, where he will clearly look for the first place to become the first man to achieve three victories in this great event.
Paula Newby-Fraser has it in the women's category, but to this day, no man has climbed three times to the top of the podium, with several triathletes who already have two victories, among them Eneko Llanos who achieved it in the year 2007 and 2010, which will generate great expectations.
In addition to great international stars, among the most representative Spanish triathletes who will attend the test we will have the presence of Álvaro Velázquez, Saleta Castro, David Vázquez, Nicho Ward Muñoz, Fernando Cuenllas and Eneko Elosegui, among others. An unmissable appointment for long distance lovers.
For more information about the test: http://www.ironmanlanzarote.com