Ironman in New York at 2012 will be the most expensive triathlon in the world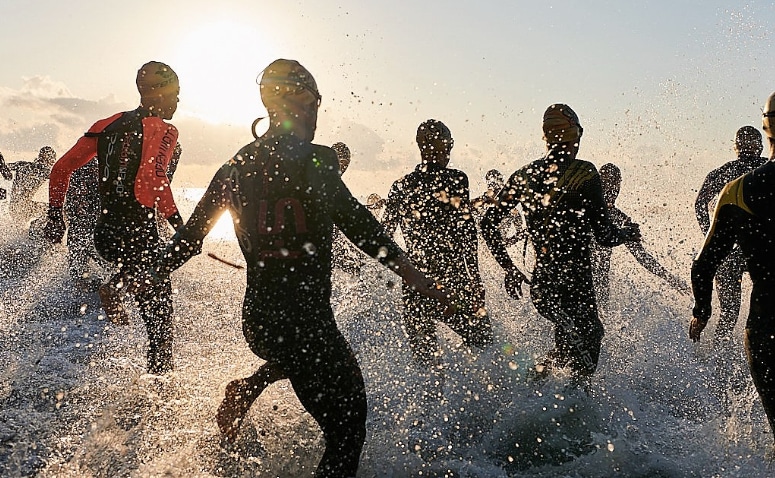 Participating in the first Ironman in New York could cost $1.000, which would make it the most expensive triathlon in the world.
Officials at World Triathlon Corp., Ironman's holding company, said they will have to spend "several million" dollars on permits, police control, medical personnel and other race-related expenses for next year's endurance event.
"We are still in the process of receiving all the final offers and contracts," Steve Meckfessel, World Triathlon's director of operations, said in an interview. Company spokesmen said the 226,2-mile race will take place in the New York metropolitan area on August 11, 2012. Athletes will run through parts of New York and suburbs of New York and New Jersey.
In addition to permit fees, organizers plan to charter six barges that will sit on the Hudson River and be used for the start of the 2,4-mile (3,86-kilometer) portion of the swim. A platform will also be built over the river so swimmers can get out of the water and begin the 112-mile (180-kilometer) bike leg in Fort Lee, New Jersey.
The costs will exceed those of other Ironman events, such as the World Championships in Kona, Hawaii and the European Championships in Frankfurt, Germany, Meckfessel said. The entry fee for a normal Ironman event is US$575. "You have to take $750 for granted," Meckfessel said. "Most of our prices in the world are around US$600. It will be more than that." The company hopes to have a corporate title sponsor named before the race, director of sales Mike Pine said. "Being in New York, there's a great opportunity with title sponsors that we weren't able to attract before," he said. "Here factors such as airlines, hotel chains, health insurance or even an alcoholic beverage partner come into play."
Registration for the race will open on June 15, on a first-come, first-served basis. Around 2.500 professional and amateur athletes will participate. "In the first year of a triathlon, you really don't know what can move the race," said John Korff, president of Korff Enterprises, which will organize the race in association with World Triathlon. "The number of participants could grow to 2.800 or 3.200, or even 3.500."
The New York Ironman race is organized in association with the Robin Hood Foundation, a charity that helps fund anti-poverty programs and groups in New York. The goal is to raise US$250.000 this year for the work.
Source: larepublica.com.co