IRONMAN invites Flora Duffy and Kristian Blummenfelt to IRONMAN Hawaii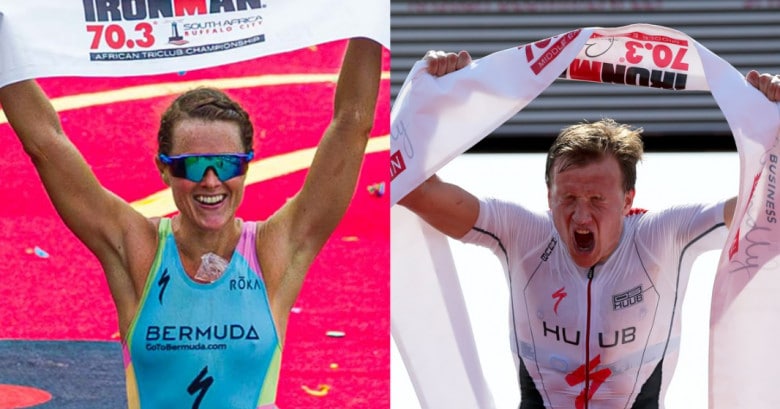 HOMBRE DE HIERRO has made public that it has officially invited the two winners of the Tokyo Olympics, Flora Duffy y Kristian Blummenfelt.
Thus, their previous classification will not be required as professional athletes.
Blummenflet has already commented on his intention this year to qualify for Kona and try to take the victory, becoming the first triathlete to win the Olympic and IRONMAN titles in the same year.
In addition, shortly after he confirmed that he was also going to play the ITU World Cup, which will be decided at the Edmonton Grand Final.
Andrew Messick, Chairman and CEO of IRONMAN commented in a statement: "After a very difficult period for the world of sport, we believe that such events will help to continue promoting triathlon, in addition to giving more opportunities to the kings of short distance competitions.".
Both have Slot for the IRONMAN 70.3 World Championship
Duffy and Blummenfelt have already qualified for the IRONMAN World Championship 70.3 and therefore will not need a qualifying waiver for that event.
Duffy was the winner at the 70.3 IRONMAN 2020 South Africa, while Blummenfelt won the IRONMAN 70.3 Middle Eastern Championship in Bahrain.
This test has been won three times in a row from 2017 to 2019.
2 Olympic champions have won in Kona
Triathlon has been an official Olympic event since its debut in Sydney, Australia, at the 2000 Olympics.
The 2008 Olympic Gold Medalist Jan Frodeno (GER) and 2000 Olympic silver medalist Michellie Jones (AUS) made the leap to IRONMAN by winning the IRONMAN World Championship in 2015 and 2006, respectively.
Also, former Olympic triathlon medalists like Kate Allen (AUS), Alistair Brownlee (GBR), Bevan Docherty (NZ), Javier Gómez Noya (ESP), Lisa Norden (SWE) and Nicola Spirig (CHE) have all gone on to succeed in IRONMAN long and medium distance triathlon events.
«Having the opportunity to compete for an IRONMAN World Championship after the Olympics is a great privilege and also a challenge, especially given the rarity to date of athletes who have reached the top of the two great queen events of our sport.«. Commented Michellie Jones, member of the Hall of Fame of The IRONMAN Gro