IRONMAN returns to broadcast its live shows online
The franchise will reissue open tests as of May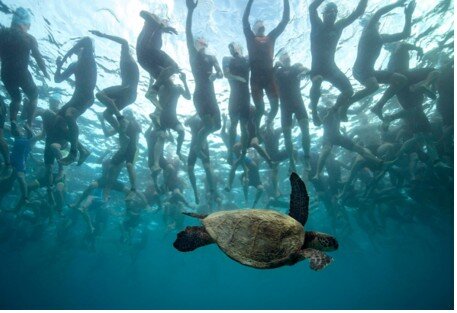 Facebook Watch, the platform where the IRONMAN races are broadcast, will offer 18 events of the 2021 season.
Among them will be the World Championships IRONMAN Hawaii and the 70.3 in St. George, Utah (USA)
The first competition, on May 1
The debut of Facebook Watch with the broadcast of the first competition will be on Saturday, May 1 with the IRONMAN 70.3 North American Championship in St.George, Utah (USA).
IRONMAN will prioritize viewer participation in broadcasts and for that reason, will incorporate live polls, discussions, and share user-generated content.
List of announced tests
IRONMAN 70.3 at St.George, May 1.
IRONMAN Tulsa, May 23.
IRONMAN 70.3 World Championship, September 17-18.
IRONMAN World Championship, October 9.
The calendar of races that will provide live coverage will be announced throughout the year.
Luxury commentators
Throughout the year, broadcasts will be orchestrated by former racing champions IRONMAN and IRONMAN 70.3 Dede Griesbauer, Matt Lieto and Michael Lovato, as well as World Champions and Hall of Famers Paula Newby Fraser and Greg Welch.
Where to watch the races?
Coverage of numerous 2021 races and on-demand content will be available to everyone on Facebook Watch via the IRONMAN now Facebook page.
More information www.facebook.com/IRONMANnow.