ITU postpones all competitions until June 30
The decision has been made due to the current worldwide situation of the COVID-19 pandemic.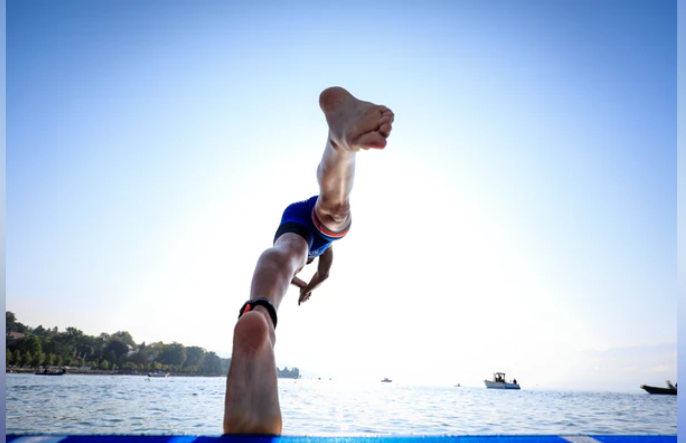 The ITU Executive Board met by conference call this Friday and decided extend suspension of all activities of the International Federation Until June 30th, due to the current worldwide situation of the COVID-19 pandemic.
This suspension includes the World Series of Yokohama, 3 African Cups (ATU), 3 American Events (PATCO), 4 Asian Cups (ASTC), one event in Oceania (OTU) and 8 in Europe, (ETU) plus the Yokohama Paratriathlon Series and the Paratriathlon World.
"The suspension of all activities does not mean at all that we stop working."
ITU President Marisol Casado comments: "We meet with athletes, coaches, federations, etc. to work on alternative dates and possibilities, as well as to closely monitor the situation while following the recommendations of the World Health Organization "
The new calendar is being worked on
With the new dates for the Olympic and Paralympic Games, ITU is now working closely on preparations for the events in 2021,
He is also speaking with athletes, coaches and the IOC to set new dates and events to resume the Olympics and Paralympic Qualifying Qualification.
It has also been agreed with the five continental confederations to suspend the continental events also until June 30.
This is the list of suspended tests
2020 Runaway Bay OTU Super Sprint Triathlon Oceania Cup, 1-3 May
2020 Yasmine Hammamet ATU Triathlon Junior African Cup, May 2
2020 Yasmine Hammamet ATU Sprint Triathlon African Cup, May 2
2020 Ixtapa PATCO Sprint Triathlon Panamerican Cup, May 15-16
2020 Yokohama ITU World Paratriathlon Series, May 16
2020 ITU World Triathlon Yokohama, May 16
2020 Formosa PATCO Middle Distance Triathlon Panamerican Championships, May 23
2020 Osaka NTT ASTC Triathlon Asian Cup, May 23
2020 Olsztyn ETU Triathlon Junior European Cup, May 30
2020 Olsztyn ETU Sprint Triathlon European Cup, May 30
2020 A Coruna ITU Paratriathlon World Cup, 6 June
2020 Sokcho ASTC Sprint Triathlon Asian Cup, June 6
2020 Dnipro ETU Triathlon Junior European Cup, June 6
2020 Dnipro ETU Triathlon U23 European Championships, June 6
2020 Lianyungang ASTC Triathlon Asian Cup, June 13
2020 Coimbra ETU Sprint Triathlon European Cup and Mediterranean Championships, June 13
2020 Kupiskis ETU Triathlon Junior European Cup, June 13
2020 Lake Kivu ATU Sprint Triathlon African Cup, June 13
2020 Besancon ITU Paratriathlon World Cup, 13-14 June
2020 Kitzbühel ETU Triathlon Junior European Cup, June 19
2020 Santo Domingo PATCO Triathlon Panamerican Championships, June 20
2020 Holten ETU Sprint Triathlon Premium European Cup, June 20
2020 Târgu Mures ETU Cross Triathlon European Championships, June 20
2020 Gamagori NTT ASTC Triathlon Asian Cup, June 21
2020 Târgu Mures ETU Cross Duathlon European Championships, 23 June2
020 Walchsee ETU Aquathlon European Championships, June 25
2020 Larache ATU Triathlon Junior African Cup, June 27
2020 Larache ATU Sprint Triathlon Premium African Cup, June 27
2020 Walchsee ETU Middle Distance Triathlon European Championships, June 28
2020 Walchsee ETU Aquabike European Championships, June 28, 2020 Valencia ITU Mixed Relay Olympi
Qualifying Tests
2020 Valencia ITU Triathlon World Cup
2020 Lima PATCO Sprint Triathlon Panamerican Cup and South American Championships
2020 Arzachena ITU Triathlon World Cup
2020 AJ Bell World Triathlon Leeds
2020 Montreal ITU Paratriathlon World Championships
2020 Montreal PATCO Sprint Triathlon Panamerican Cup
2020 Groupe Copley World Triathlon Montreal