Triathlon News
They beat the world record with 12 hours running on the treadmill
A distance of 155,080 kilometers has been traveled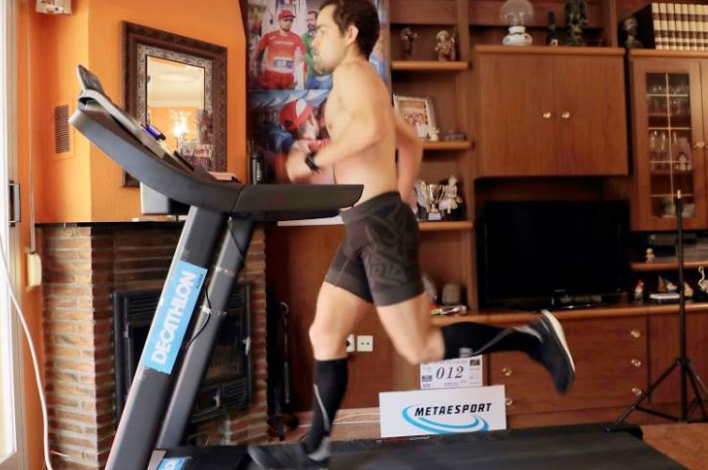 Iván Penalba, Is one of the best ultra-bottom runners in our country and has managed to break the world record on the treadmill running a distance of 155,080 kilometers in 12 hours at an average of 4:37.
Your career steps
Halfway through the test he had managed to travel 83,7 kilometers, at an average of approximately 4.15 per kilometer.
However, in the second half, fatigue took its toll and he added 71, at an average of 4.45, to add the final 155,080 kilometers
He had to drink 13 liters of liquids
As Fernando Miñana explains in Sports PlazaPenalba had to drink "13 or 14 liters". Mainly natural sea water, a little Coca-Cola and plenty of water ». By the end of the challenge, he had only lost 1,6 kilos.
He is waiting for Record Guinness to confirm it.
The tape, from the Proform 705 CST model, loaned by Decathlon, had been calibrated and homologated.
For the validity of the test they had to record you from the front, side and rear planess to validate the record.
"It is the race where I have had the worst", explains an ultra-long distance player who tIt has the Spanish records of 24 (274,30 km) and 12 hours (155,5), that in 2018 he finished as the best in the world in 24 hours, that he has won in Taiwan, in the test, he assures, most prestigious of the ultra-fund, and that has between eyebrows the world record of 12 hours.