Triathlon News
Ivan Raña looking to revalidate the title in the Ironman of Austria. «I am looking forward, not only to contest the race but to see how my performance is facing Kona»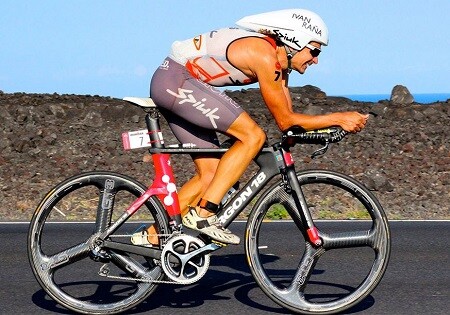 Ivan Raña and Marino Vanhoenacker two of the fastest triathletes in this circuit are the favorites for the victory.
The next June 28 is held in the Austrian town of Klagenfurt, one of the summer events in terms of Ironman brand competitions.
In the list of output we can see Ivan Raña, winner last year and who broke the clock with a time of 7: 48: 43 and will try to revalidate the title, but surely triathletes like the Belgian Marine Vanhoenacker, recent winner of the Ironman of Brazil.
Marino, got the Ironman world record in this test winning with a final time of 7: 45: 58 hours, and comes to this competition and will try to take the title.
The Spanish participation will complete it Miguel Ángel Fidalgo y Luis Vila
We asked Ivan for his participation in the test and he answers "For now I feel fine. A little fair swimming by the fall I had 5 weeks ago m. I was 3 weeks if I touched water. The good thing that has served to climb a little point by bike :)
The record is going to be difficult, among other things because we still swim without a suit. That's a little bit slower. I'm really looking forward not only to the race but to see how my performance is for Kona."
In the female category Eva Wutti It is the favorite for victory.
The test may be retransmitted on television, so we can follow our champion live. http://tvthek.orf.at/live
Photo: argon18bike.com