Iván Raña: "Madrid is a goal and this year I want to mess it up in a race"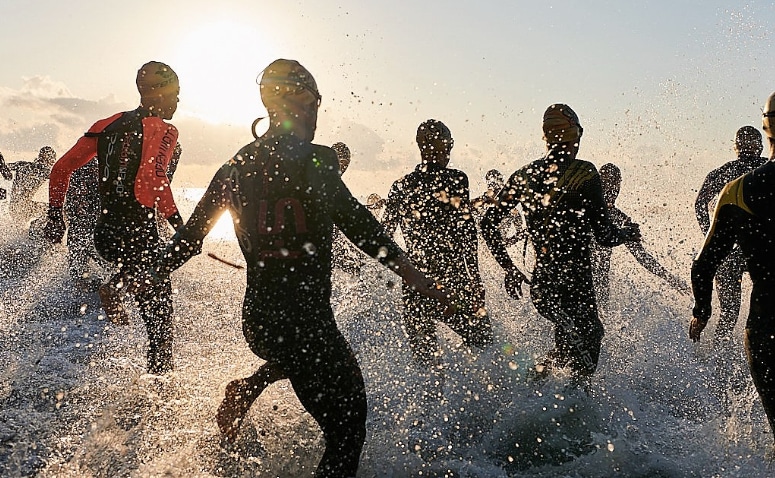 The Galician Iván Raña, world champion (2002) and double European champion (2002 and 2003) of triathlon, told EFE today, Thursday, in Madrid, where a World Cup event of this sport will be held on Saturday, that this is one of his "objectives" of a season in which he wants to "get involved in a race".
Raña, who will turn 32 next week, indicated, during the presentation of the World Cup event of the Olympic sport that unites swimming with cycling and running that will take place this weekend in Madrid's Casa de Campo, that "every time" he finds himself "better in the race on foot" and that this is something that "motivates" him.
"This test is one of the objectives of this season for me and I hope to be in the front positions. I think I'm ready to get into the top ten", explained the triathlete from Órdes (Coruña) to Efe.
"I'm starting to feel good in the running race and that motivates me," said Raña, world runner-up in 2003 and 2004.
"I am confident that this year I can mess it up in a race, because I have made a substantial change, especially in training," said Iván, who could be an Olympian for the fourth time at the London Games and that he is not sure if he can "pack it ya" in the test on Saturday in Madrid.
"I think I still need a couple more races. I had a good base of training this winter and now I have focused on doing fast series", declared Raña, during an act that was also attended by, among others, his countryman Javier Gómez Noya -double world champion-, the Asturian Omar González, technician of the previous one; Ainhoa ​​Murúa from Gipuzkoa, who aspires to be an Olympic champion for the third time next year, in London; and Marisol Casado, president of the International Triathlon Federation (ITU) and member of the IOC.
"I always improve my level in the middle and at the end of the summer, so I don't rule out doing well in Kitzbuehel (Austria) -in the middle of this month- or in (the European Championship in) Pontevedra (at the end)", Raña pointed out.
Among the favorites to win in the race on Saturday -with a 1.500-meter swim, 08-kilometre bike ride and another XNUMX-kilometre run: the same as the women will do on Sunday- Raña pointed to "(Javi Gómez) Noya, (to the French) David Hauss (and to the Germans Stephen) Justus and (Jan) Frodeno (Olympic champion in Beijing'XNUMX)".
About the heat, that this edition is expected to be less than last year's edition, Raña explained to Efe that he prefers "more heat", but that "it's fine".
Source: efe