Ivan Raña sixth in the Auckland World Cup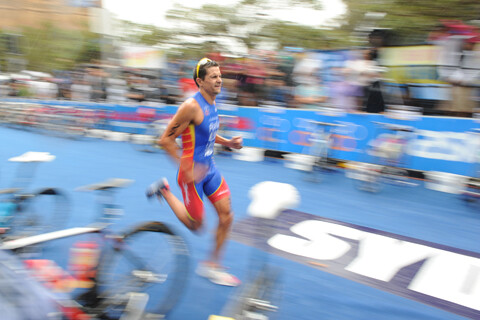 A great end to the season for Ivan Raña, with a sixth place in the Auckland World Cup, which allows him to get valuable Olympic qualification points. Jose Miguel Perez, with his eleventh place, likewise allows Spain to consolidate at the end of 2011 the three men's places for the Olympic Games in London, which must be defended until the end of May 2012.
With an incredible atmosphere for the public present in the hard and demanding circuit of Auckland, at 14.45:2011 p.m. local time the last test of the XNUMX World Cup began. The swimming was dominated by the Slovakian Richard Varga with almost half a minute of advantage over the large group, in whose first units at the entrance to the first transition came Ivan Raña.
The 40km ride on a tough circuit was a tough battle, ending with Gemmell (NZL) and Davison (NZL) breaking away from the pack and leading into the second transition with a slight lead to start the last 10km of the run. , which crowned Kris Gemmell the winner in what was his fifth victory in a World Cup event. Docherty (NZL) and Fisher (AUS) accompanied Gemmell on the podium.
In the women's category, the New Zealander Andrea Hewitt was the great dominator, adding another victory to her record in the World Cup, accompanied on the podium by the Japanese Sakimoto and Adachi; and where Zuriñe Rodríguez, the only Spanish representative, had to abandon the cycling segment.
You can find the classifications in this link