Triathlon News
Jairo Ruíz makes history in the Spanish Triathlon Championship
He was the first paratriathlete to participate in the elite category competing one on one with athletes without disabilities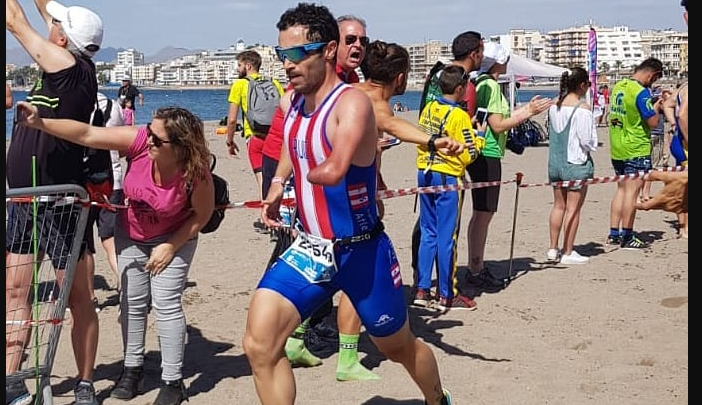 Jairo Ruiz continues to make history in the world of Triathlon. After having won the medal in Rio 2016 games, yesterday in Roquetas de Mar, he participated in the Spanish triathlon championship in elite category ending in the 78 post of the test.
Jairo commented to the EFE agency «I am very happy with the result, things have gone better even than expected. Swimming I got out of the past but by bike I soon hooked up a group and I was not alone at any time that was the great fear I had«, He points out his excellent performance in the 20 kilometers stretch where he gave a little more than a minute on the top peloton rolling at 37 km / h.
On foot he maintained the position to finish in 78th place of a hundred participants. In fact, he sported the honorary dorsal '100'. «I hope this helps to talk more about paratriathlon and help our sport grow«, Confesses with optimism an exemplary triathlete for whom there are no barriers and who lives up to the slogan of his club:" Pride and passion "
You may also be interested in this