Triathlon News
Jan Frodeno and Sebastian Kienle teach their anti-doping controls
They have published in their social networks the anti-doping controls they have had this 2019.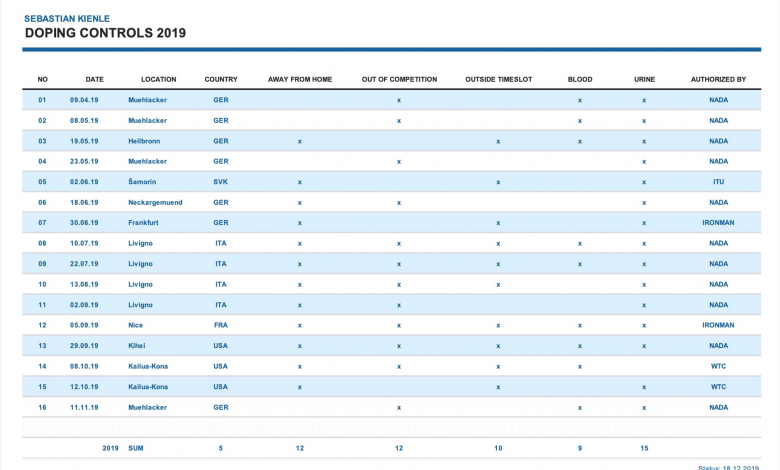 An example of these two IRONMAN World champions who have published in their social networks anti-doping controls They have had this 2019.
Kienle 16 and Frodeno 14
Jan Frodeno, IRONMAN World Champion in 2019, has had a total of 14 tests while Sebastian Kienle 16.
This movement arises from a suggestion of several measures what did the German Uli fluhme, founder of the Great New York Fund for fight it doping on the sport, as more controls outside the competition, the non-link with areas where there have been doping cases etc.
Among them was one in which I mentioned Jan Frodeno directly, due to his results, although he does not accuse him of doping.
In his tweet he commented
"I do not accuse Frodeno of doping. But he is suspicious simply because of his results, just like everyone else at his level. "
I have 8 topics that I would like to discuss with @janfrodeno . They are tailored to be the maximum an athlete can do to not be suspicious. Most are uncomfortable and / or cost money. But they are necessary thanks to all the dopers that make incredible performances suspicious.

- Uli Fluhme (@ulif) December 11, 2019
To settle this controversy, Jan published the list of all the anti-doping controls he has had outside the competition this 2019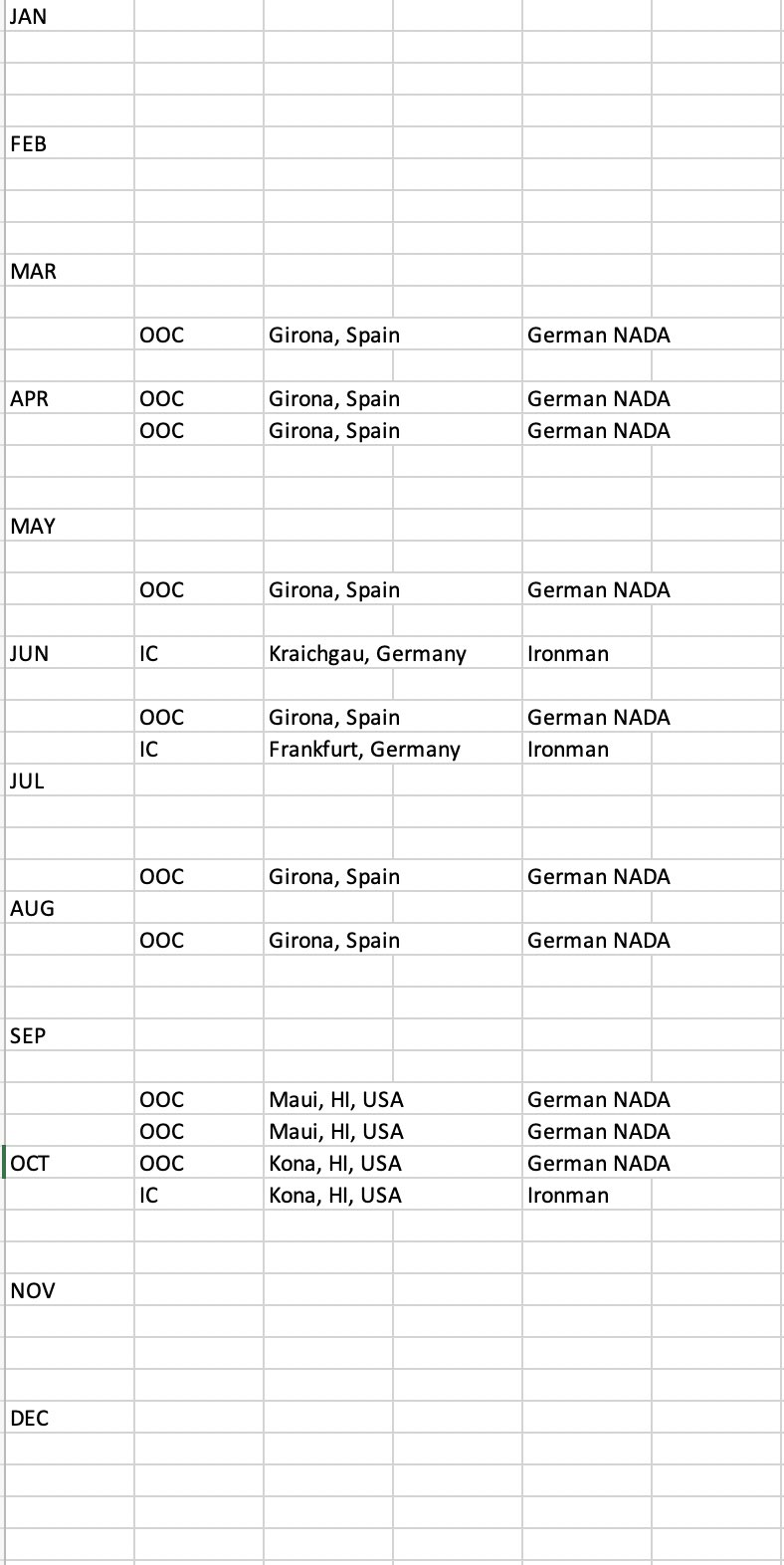 Thank you @janfrodeno for making your 2019 tests public (I am missing one OOC that wasn't clear in your tweet). We agree that this is pathetic testing of the world's best triathlete and why you need to get active if you want to improve your credibility. pic.twitter.com/lbaayrYsQv

- Uli Fluhme (@ulif) December 12, 2019
Meanwhile Sebastian Kienle He has followed the example of his countryman and yesterday published his controls on the net.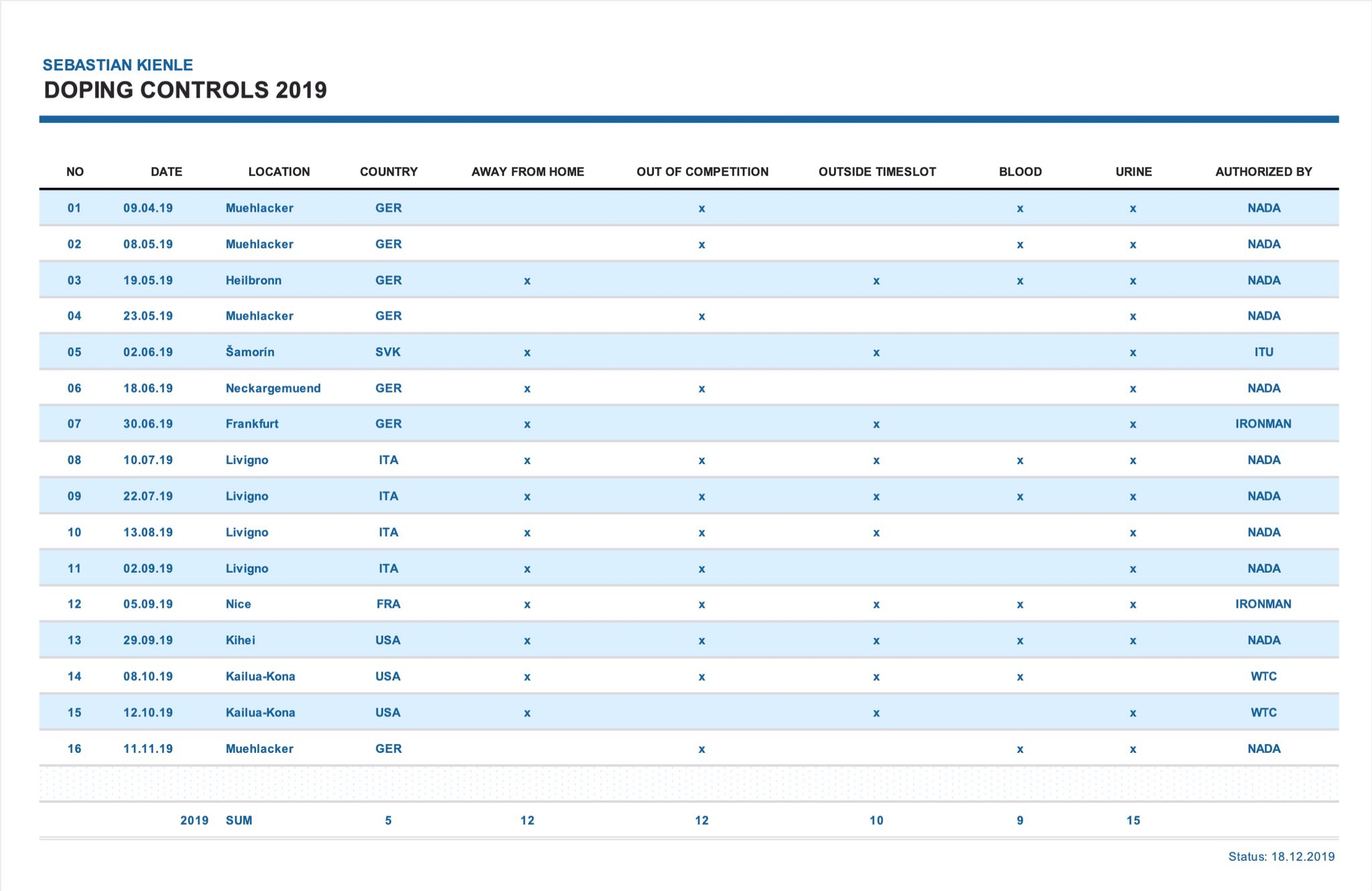 To which Frodeno replied that one more would have to be added to his list that was made just yesterday.
Nice one- as of this morning I can add one more;)

- Jan Frodeno (@janfrodeno) December 19, 2019
The example is spreading across the networks
After the Germans have published their tests other athletes are following their example such as Patrick Nilson o James Cunamma
I may not have won kona, but happy to join anyway… 10tests this year and hopefully many more in 2020? One in race and since quite high dnf rate, the rest ooc this year. As stated before, unfortunately not a proof of being clean cause of history ... pic.twitter.com/Q8kEt1hHPa

- Patrik Nilsson (@patriktriathlon) December 19, 2019