Jan Ullrich gets on the bike again with StarEvents and Gran Fondo USA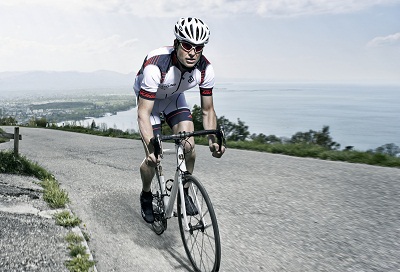 The mythical cyclist Jan Ullrich, winner of a Tour de France, a Vuelta a España and Olympic gold, becomes a new StarEvents ambassador and will get back on the bike to participate in the final test of the Gran Fondo USA circuit in Miami on 20 November, along with thousands of amateur cyclists.
"After overcoming many difficulties in the past, I have once again found my passion for cycling. This sport gives me quality of life, it amuses me, and I want to share these feelings and experiences with others. Before I could not enjoy the simple pleasure of pedaling on unique roads while training so hard, or the camaraderie with my teammates ... All that has changed now, and my new way of seeing and feeling things totally coincides with the philosophy and values from Great USA Fund, that fits perfectly with my goals, to have more fun while competing, "says Jan Ullrich.
With events like Great Miami Fund, with its incredible landscapes and views of the Caribbean or with Great Los Angeles Fund in which cyclists roll down the famous Rodeo Drive, Gran Fondo USA has created a series of tests with unique and special characteristics for all who participate in them.
"StarEvents has created a great product for amateur cyclists, and with the help of Georg Hochegger and Paco Wrolich our goal is to create more Gran Fondo events in Germany and around the world, "said Ullrich. Gran Fondo USA are cycling events open to all types of athletes, with very special and exclusive routes, with exquisite attention for participants.
In addition, the international series TriStar is facilitating the incorporation of many cyclists into the world of triathlon, either by completing the events individually or by being part of the relay teams. Thus, in addition to Jan Ullrich, recently other cyclists such as Mark Renshaw, Paco Wrolich, Geoffroy Lequatre and Peter Luttenberger, They have become TriStar ambassadors, which with the TriStar111 format offers the perfect distances for regular cyclists to also get started in this sport: 1 km of swimming, 100 km of cycling and 10 km of running.