Japan hosts the second test of the ITU World Cup series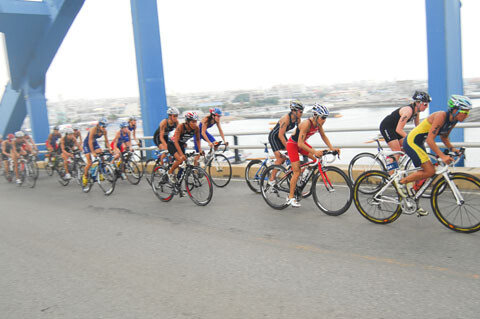 The ITU World Cup series return to Ishigaki, Japan for the 17th consecutive year. The event will take place on April 22 on the small island located to the southwest of the Japanese peninsula. On this occasion the test acquires greater relevance, since it is one of the last competitions that will award points for the Olympic classification.
The elite women's competition will begin at 13:30 p.m. (local time) and will feature the participation of the Spanish Zuriñe Rodríguez and Marta Jiménez, recently proclaimed Champion of Spain in Media Distance last March in Valencia. For his part, Rodríguez continues fighting to secure his place for the next Olympics. of this summer.
Among the favorites for the final victory stands out the Japanese team that includes Kiyomi Niwata, Ai Ueda and Yuka Sato. Local triathletes are expected to be the rival to beat. Together with them, triathletes such as the German Kathrin Muller, the Irish Aileen Morrison and the Swiss Melanie Annaheim will take the starting line, all of them with options to win victory and immersed in the search for the points that allow them to continue opting for the classification olympic.
Other candidates to consider are the Brazilian Pamela Oliveira, the Ecuadorian Elizabeth Bravo, the Hungarian Zsofia Kovacs and Margit Vanek and the South African Gillian Sanders and Carlyn Fischer.
Meanwhile, at 16:00 p.m. (local time) it will be the turn of the male elite. In a very open event full of unknowns, the Frenchman David Hauss starts as a favorite after his bronze in Moololaba and fourth place in the first round of the World Triathlon Series held last weekend in Sydney. He will be joined by Canadians Kyle Jones and Brent McMahon, both contending for the points to secure the third Olympic spot for Canada.
Among the rest of the contestants, it is worth highlighting the presence of a large group of European and South American triathletes. Likewise, Hirokatsu Tayama, a silver medalist at the 2012 Asian Championships, will start.
FETRI