Javier Gómez Noya 1:08:30 in the Madrid half marathon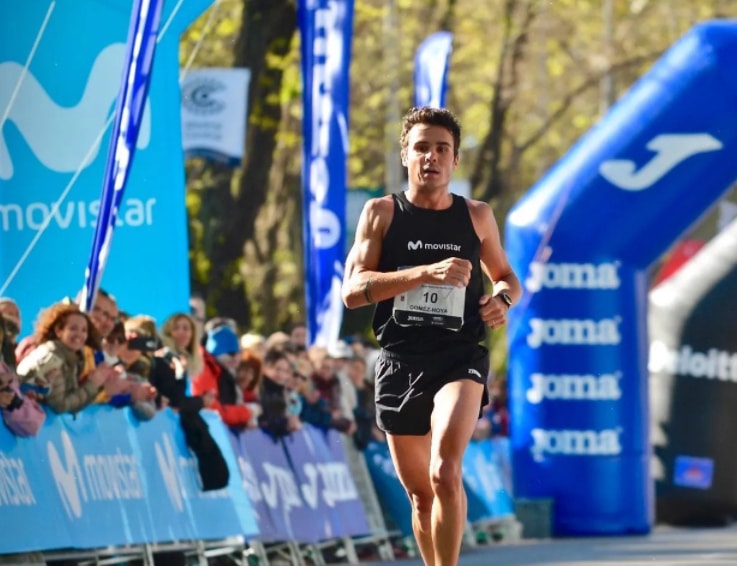 This morning one of the most massive half marathons on the national scene was held with nearly 17.000 runners in the Madrid Half Marathon.
The test that has had a great poster of professionals It has not disappointed and very good times have been achieved on a freezing morning.
The victory has been for vincent kipkemo with a time of 1:01:05 followed by Edwin Yato (1: 01: 11) and for Phenus Kipleting (1: 02: 34)
As for the best Spanish has been Javi Guerra with a time of 1:03:32 he has achieved his personal best
In the female category, beat the test record with a time of 1h07:22 per Winfridah Moraa
The best Spanish in this category has been Azucena Diaz, eighth and first Spanish with a time of 1:16:25.
Noah's career
triathlete Javier Gómez Noya He has returned to participate in the test where he has achieved a time of 1:08:30
"It is spectacular to see them run. For me it has been a good training session within a few weeks of very hard work focused on the Ironman World Championship"He commented on arrival.
Noya came to the race only to have "feelings" of competition in a hard week of training, in fact this afternoon it's her turn to train swimming to "loose legs"
Noya's statements at the end of the test
Noya's times in the Madrid half marathon
Noya has participated several times in this test achieving the following times:
2018: 1: 07: 54
2019: 1: 06: 47
2021: 1: 08: 56
2022: 1: 08: 30