Javier Gómez Noya 22nd in the Madrid half marathon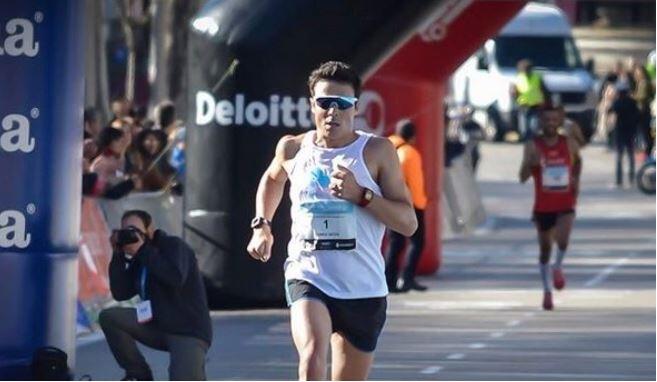 Today the Madrid half marathon was held in the capital of Spain, where thousands of runners have taken the city after a year without competing for the pandemic.
The test that has celebrated its 20th edition began at 9:15 in the morning and has returned the popular races to the city of Madrid.
Regarding the competition, the victory has been for Ronald kiprotich with a time of 59:36. (mean of 2:49 min / km).
In the women's category victory has been for Nelly jepchumba with a time of 1:07:47 (average of 3:12 min / km)
Javier Gómez Noya He finished in 26th position with a time of 1:08:57 running at an average of 3:16 min / km.
Noya in this race has been Chema Martínez's hare who ran the test at 50 years of age.
«At the start of the season, my only goal was to simply do a controlled pace and enjoy the great atmosphere.»Noya commented on his networks.
Chema, for his part, commented «It has been as hard as it is emotional, being able to share the entire race with someone I have admired for many years has been very special for me, thank you @jgomeznoya for sharing this adventure!«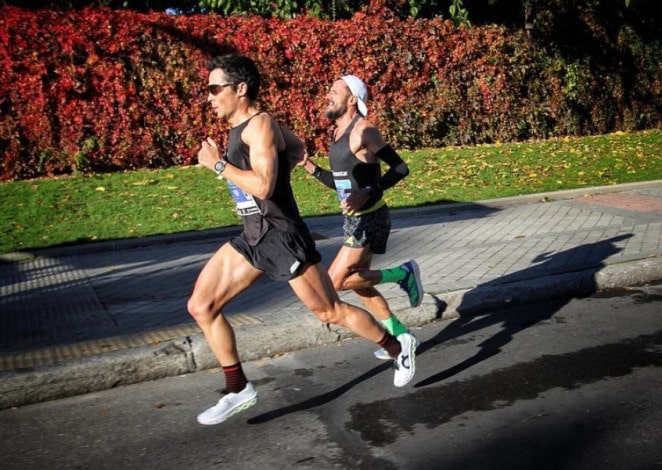 Passing times
These are your passing times
Km 5: 16:39, average of 3:19
Km 10: 32:17, average of 3:13
Km 15: 48:49, average of 3:15
Goal: 1:08:57, average 3:16
His best mark was in 20019 where he achieved 1:06:48 being the fourth Spanish in the test.
Male classification
1. Ronald Kiprotich Kirui 59:38
2. Ezra Kipketer Tanui 59:43
3. Solomon Kirwa Yego 59:43
Female classification
1. Nelly Jepchumba 1h07: 47
2. Alemitu Tariku Olana 1h07: 58
3. Teshome Birle 1h08: 18