Triathlon News
Javier Gómez Noya will compete in the Barcelona Triathlon
The test will be held on October 6 with the participation of 4.500 athletes, test record.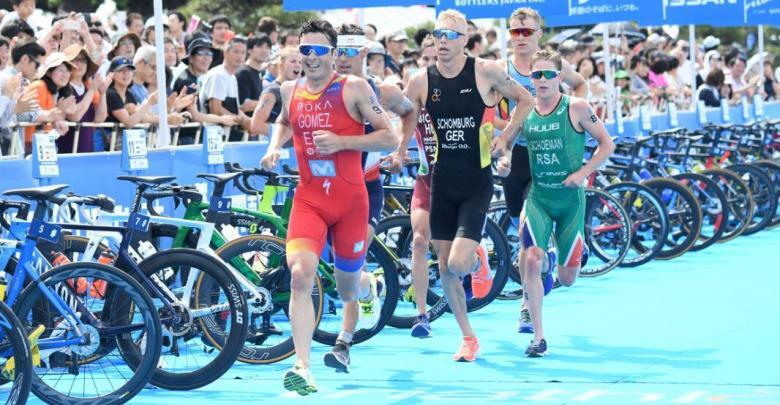 The Galician Javier Gómez Noya, the world's only pentacampeón of the specialty, will compete in the Barcelona Triathlon by Santander, that the October 6 will be played with the participation of 4.500 athletes, record of the event.
According to EFE, Javier Gómez Noya, from 36, a silver medal at the 2012 London Olympic Games and winner of the Barcelona test at 2010 and 2014, is preparing for the Tokyo 2020 Games.
The triathlete of 36 years arrives at the appointment of Barcelona after having proclaimed long distance world champion in Pontevedra last May and be third in the 2019 World Triathlon Series, in which the also Spanish Mario Mola finished second.
3 distances in the competition
The distances to cover in each category, on a very flat urban circuit of 10 kilometers, are Super Sprint -swimming 350 meters, cycling 10 km. (1 lap) and 2,5 race km.-; Sprint -750 meters swimming, 20 km cycling. (2 laps) and race 5 km.- and Olympic -1,5 km swimming, 40 km cycling (4 laps) and 10 km race.
In all three categories you can participate in the individual, relay and couples modalities. In this edition there will be a new modality 'relay to the letter', in which the participant will choose the segment in which he wants to compete and the organization will complete his team.
The absolute record of the test (Olympic distance) in the men's category is held by the Mallorcan and three-time world champion Mario Mola, with 1.42: 55 from 2015 and the Guipuzcoan Ainhoa ​​Murua, owns the female with 1.51: 54 from 2011.