Javier Gómez Noya of the Olympic Games to the IRONMAN Kona in 2021
He wants to get the thorn out of his participation in Kona 2018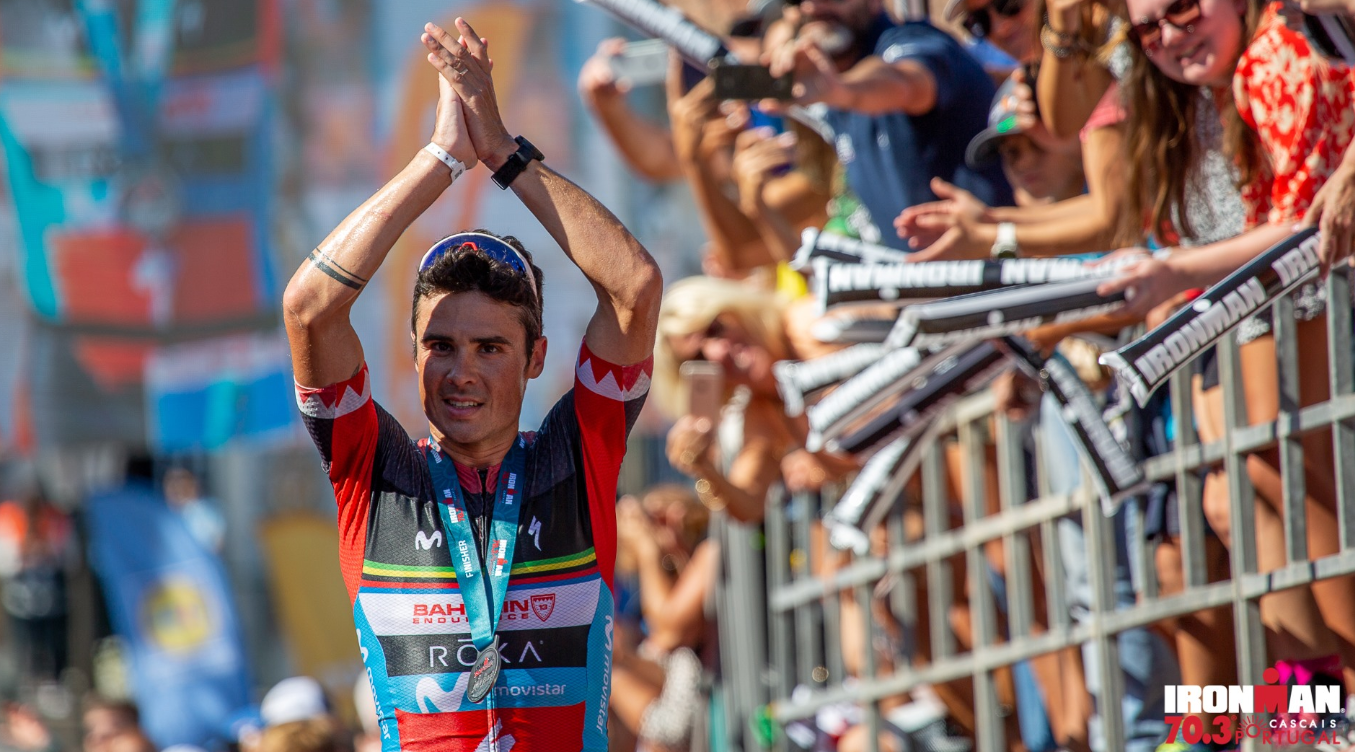 Last weekend at the goal of IRONMAN 70.3 CascaisHe has already confirmed that his main objective next season will be the Tokyo Olympics.
In Cascais, where he won, he also won the Slot for IRONMAN World Championship 70.3 which will be held in November in New Zealand and where it will surely try to get a new world title
In an interview published by the newspaper Sports has confirmed that you have in mind return to compete in the IRONMAN Hawaii 2020 the year.
He doesn't want to become obsessed with the podium in the Olympics
The Galician triathlete was already silver in London 2012, but could not compete in Rio 2016 due to an injury: Tokyo will arrive with 37 years, but more willing to enjoy the road than to obsess with the podium.
"Rather than being obsessed with gold, I think about what I feel like training and that's why I take it like this: I feel like running fast again and preparing the Games, if medals are then achieved, perfect, and if not, to continue working. What I want is to enjoy the process, so better results come out".
He wants to remove the spine from his 11º place in Kona 2018
"If I had done well in Hawaii last year I would have thought, 'OK, this is done, let's think about something else,' but it didn't go well for me. I didn't perform well, I wasn't good. I don't know if I can win in Hawaii, but I do know that I can do better and that desire to improve stays with you".
"It is a very particular test, very hard, because it forces you to take risks: you compete against the best over what you should, you cannot eat or drink when you need it and any error is multiplied by one hundred.
If you run your pulse, then don't go down, and that feeling of constant stress is complicated. You also have to be able to assimilate so much liquid and so much food. In Hawaii, everyone bursts, except the winner".
The temperature in Tokyo will be one of the great conditions of the test
In Tokyo, its rivals will be a lot and of a very high level. "Right now we could talk about 15 or 20 uncles able to qualify for medals", He emphasizes. "Poof course, Mario Mola, which for me is the favorite, but also Fernando [Alarza], Vincent Luis [brand new winner of the world series] or Jonathan Brownlee ... let's see how we tolerate the heat".
The temperature will be precisely one of the great conditions of the test at the Tokyo Games. "The water will be very hot, you leave the water with a very unpleasant sensation, the heat and humidity of Tokyo in summer will mark the race", Explains the Galician.
"Age does not limit me. I feel competitive"
Gomez Noya will aspire to his second Olympic metal with 37 years. "HThere is a tendency to think that Olympic distance is ideal for younger people, but we cannot forget that we are talking about almost two-hour races and an aerobic test.
In the series I notice that I am still well and I think I can get to Tokyo in good shape. Age does not limit me. I feel competitive, although I am aware that young and very prepared people are coming".
During this season, Gómez Noya has slightly reduced his cargo volumes compared to last season, in which he focused on long distance. "Now I am in 20-25 kilometers of swimming a week, 300-400 of bicycle and 100 or 120 of carrera, "he explains.