Javier Gómez Noya challenges the Brownlee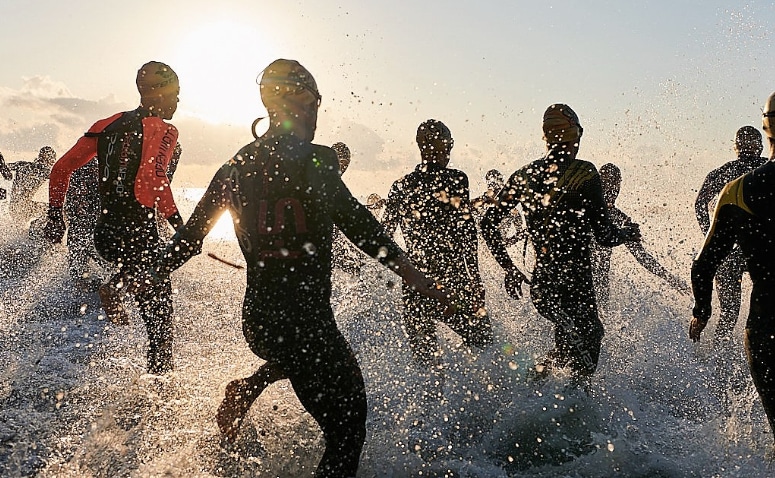 The Spanish Javier Gómez Noya faces the London triathlon, the fifth event of the World Series, with the intention of offering a great image on the stage where he will fight next year for an Olympic medal and with the intention of winning the game against the locals Alistair and Jonathan Brownlee, relentless this season.
The Galician, fourth in Beijing 2008, arrives with the intention of sealing the direct pass to London 2012, the first three in each category will give their respective countries the classification immediately, and to shine on the new route, which will visit the areas most emblematic of the British capital.
Thus, the test will begin with swimming in the mythical 'The Serpentine' in Hyde Park, as in previous years, but this time they will cover 1.500 meters in a single lap. Next, the 40km cycle sector will take participants to Buckingham Palace and the 10km run will take them back to Hyde Park.
In any case, the man from Pontevedra, leader of the World Cup, will have to improve after a season of ups and downs to try to avoid another victory for the British. Thus, Gómez Noya opened the course with a win in Sydney, a third place in Madrid and a sixth in Hamburg.
But, the Ferrol triathlete won the Premium Triathlon European Cup last week in Banyoles (Girona) and has the endorsement of his victory last year at the London event, where he pushed the limit to Alistair Brownlee in the race on foot.
The Brownlee brothers and the British William Clarke, second overall in the Championship, are looking forward to a triplet like the one Australia already achieved in the women's category in Hamburg.
Also, the German Jan Frodeno, current Olympic champion, will look for his ticket to London in an appointment where veterans Tim Don, Hunter Kemper and Iván Raña will also rush their options, all three in search of their fourth Olympic Games. The Spanish participation will complete it Mario Mola.
In women, the Chilean Bárbara Riveros, leader of the general classification, will start as a great favorite, but will have important rivals in the Australians Emma Moffatt and Emma Snowsill or the Canadian Paula Findlay, winner in Sydney, Madrid and Kitzbuehel and last year in London.
The Spanish participation will be carried out by Ainhoa ​​Murua, who has managed to sneak into the world top-ten thanks to her perseverance, Zuriñe Rodríguez and Marina Damlaimcourt.
The female elite category triathletes will meet today Saturday, August 6 at 8.30:7 a.m. and Sunday the 13.00th will be when the elite male event will be held at XNUMX:XNUMX p.m., local time (one more hour in Spain).
Source: EuropaPress